When working for the betterment of your online site, it is essential to cater to your customers. To ensure a better relationship with customers, the best solution would be to help CRM or Customer Relationship Management. The better the CRM strategy you incorporate, the more customers you can acquire. Before you get into the strategies of retail CRM, let's know a bit more about CRM.
What is CRM Strategy?
All the techniques, strategies, technologies, and tools used to develop, retain, and acquire customers are known as Customer Relationship Management. With CRM, you can be sure about the smooth functioning and interaction with customers to enhance your company's profits. CRM is a software that collects data about customers from various channels. This software ensures that you carry on smooth interaction with your customers at every step. Therefore, you can understand that CRM has to store all the details about customers' purchase history, personal information, and buying behaviour.
When it comes to knowing who can benefit from CRM software, the answer is pretty simple – any and every organization can benefit from customer relationship management. Since the data in CRM is easy to access, it becomes much easier to collaborate.
Strategies of CRM
Once you have decided to use CRM for customer engagement, look at some of the vital CRM strategies you can incorporate in 2021.
1. Artificial intelligence has become an essential part of CRM
The rise and growth of artificial intelligence are not unknown to anyone. Time and again, artificial intelligence has proved itself to be an exquisite part of technology. Different platforms have been using artificial intelligence for the betterment and easy functioning of their work. Artificial intelligence can empower and automate challenging tasks. So, as a business owner, you can use artificial intelligence to gather the real-time data of your customers and take a look at their buying behaviour patterns.
2. Integrating social platforms into CRM
There is no doubt that the rise of social media use and its integration in various places is on the rise. Keeping this in mind, business owners are now turning to integrate CRM into social platforms. Nothing can give you better access to your customers and make them engage at this high level than the social media platforms. CRM will help you go through your customers and liking and post and cater to their demands quickly.
3. Big data and analytics-driven CRM
Know that the success of a customer interaction depends mainly on the data that caters to the personalization of customer experience. As mentioned earlier, CRM can help you collect real-time data of your customers along with their real-time updates and contact information. Further, with the help of both big data and customer data platforms, one can make it easier for CRM to allow the data to flow continuously.
Also Read: CRM 101: What is CRM and How it can Benefit Your Business
4. CRM free from channels
Presently, the CRM strategies that are developed are all created to cater to multiple channels. This omnichannel settlement of CRM allows it to fulfil the needs of customers irrespective of their location. This means, even if a customer is in the North Pole and is trying to communicate with you, he will surely contact you with the help of CRM. However, if you are up for reducing costs and enhancing the efficiency of your business, you can opt for channel-free CRM.
5. Using the technology of voice in CRM
Developers believe that if one can accumulate both voice technology and CRM into one's business, he is sure to gain the fruits of his labour much more than his competitors. If you have not yet invested in voice technology, it is high time that you do so to utilize the CRM software to the utmost. Once you join both CRM and voice technology, you can help your sales staff track the product that has been ordered, notify customers via messages, and provide customers with relevant data.

6. Integrating CRM in IoT
IoT or the internet of things is already transforming businesses and the lives of people. The main work of IoT is to use various technologies to gather actionable data and then produce that data autonomously in other systems and devices. Developers are hoping that, like CRM, the growth and use of IoT are on the rise.
7. Customer experience – the future of CRM
Whether your business will succeed or not or how much success it will enjoy depends on the experience that your customers derive while using your website. Customer experience is one of the most vital deciding factors that will contribute to the growth of your business. The more the customer expects from you, the more you should try to deliver a compelling customer experience. Today, customer experience contributes to the future of CRM and, in turn, builds your brand. The better the customer experience, the better loyalty of the customers, will be built. 
8. Business automation with CRM
Today, more or less, every organization is looking forward to automating their business tasks to cover up customer service delivery. As it has become an equivalent strategy for business organizations, numerous associations utilize CRM programming to automate their work processes. Studies demonstrate that a dominant part of business pioneers discovered desk work is their greatest time killer, while in deals, 50% of the time is squandered on useless prospecting. To remain fitting to technically knowledgeable clients, organizations will use the best CRM programming that offers progressed computerization highlights.
9. Introduction of mobile CRM
The mobile-first system will generously empower mobile CRM. As mobile use is rapidly developing with each passing day, businesses should fuse mobile CRM. Offering mobile CRM access will enhance the utilization of the product while boosting labour force efficiency.
10. Rise of cloud-enabled CRM solutions
Do you still think CRM is that expensive as it was before? Well, let bygones be bygones. Today, CRM is built up with advanced technology that is designed to cater to all the needs.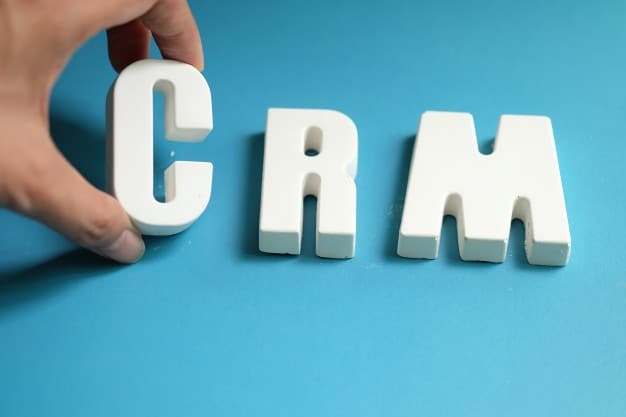 Conclusion
Therefore, it can be rightly said that CRM plays a vital role in developing customer relationships. The better CRM is managed, the better will it be for your business.