Flexible CRM for Small Business
A Glance at Our CRM for Small Business Features
Social Media Integration
Small and medium-sized businesses should have a powerful social media presence to succeed in today's competitive landscape. AuroCRM allows you to integrate your company's Twitter, Facebook, or LinkedIn accounts with your CRM, so you can expand your reach and engage your prospects at the right moment. AuroCRM sends your sales teams real-time notifications about a customer's interaction on social media, so they can respond right away.
Email Management
AuroCRM's email management system is one of the most popular and efficient tools. For small businesses, sharing business communication through emails promotes collaboration and empowers sales reps to achieve overall goals. It will also help them organize emails, reach out to prospects in seconds and track email performance. Users can integrate their Gmail, Office 365 or custom accounts directly into the CRM system. You can send and receive emails without switching between the CRM and email clients.
Nurture Your Customers Better
Being the owner of a small business, it's important that you nurture your customers (and leads) well. Nurturing helps you provide a great customer experience and also reduces churn. AuroCRM helps you craft and track campaigns with predetermined rules. You can send personalized emails to your customers and prospects. With sales campaigns, you can add follow-ups to emails, add reminders for calling, and do much more.
Intuitive Dashboards & Reports
AuroCRM's dashboards and reports are extremely intuitive. Your sales team will love highly interactive and easy-to-understand visual overviews of your sales pipeline. The executives will understand what is working and what needs to be improved. You can gain instant visibility and get the insights you need to make informed decisions in real-time. Spotting issues before things go off-track is very important for small businesses. The reports and dashboards can also be customized to suit your needs.
Lead Management
AuroCRM for small businesses converts your sales emails into leads automatically. The lead management functionality helps your sales reps organize and track leads more systematically. Lead scoring is another popular feature that identifies viable sales leads before the first call or email. Once the new leads are added to the CRM, you can visualize a 360-degree view of the lead profile, including a detailed overview of engagements and interactions such as emails, telephonic conversations, and sales activities.
Deal Management
Streamlining and organizing sales deals lets you track the progress and development of each deal and meet targets. AuroCRM's sales pipeline feature visualizes your deals' sales cycle and keeps track of open opportunities. You get the option to view deals in more than just one view across many stages. You can also filter them based on different criteria and also add additional deal stages. Save time by sending emails, making calls and scheduling tasks and appointments directly from the pipeline.
CRM for Small Businesses from Different Industries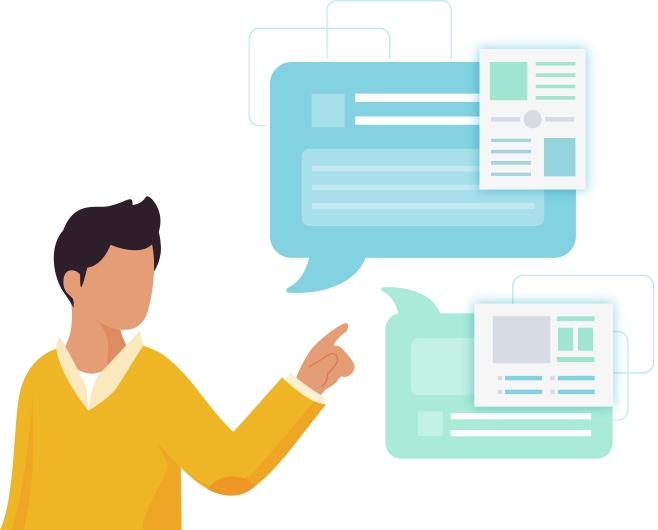 E-commerce
AuroCRM helps new as well as established e-commerce stores boost their customer engagement.
Start-ups
With AuroCRM, start-ups can make their business model more customer-centric and capitalize on new sales opportunities.
Manufacturing
Manufacturers can improve their bottom line in a considerable amount of time using AuroCRM's advanced features.
Consultancy Firms
Independent consultants and firms can increase their Customer Lifetime Value (CLV) and march towards growth.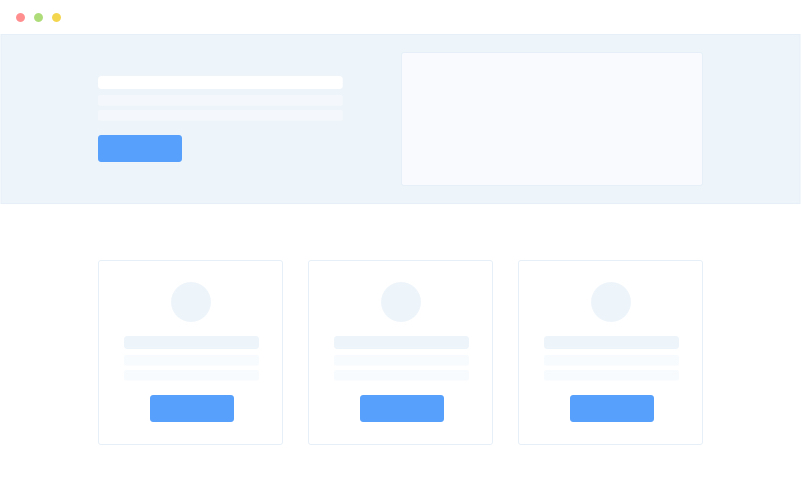 CRM for Small Business Highlights
Sales Proposals and Forecasting
Manage all consumer incentives and send proposals with opportunity, anticipated date & pending payments.
Contact Management
Manage all contacts from one place, get a clear overview, and build better relationships with your customers.
Customizable CRM
Create custom sales pipelines (for territories, business segments, etc) and other functionalities based on your needs.
Detailed Timesheet
Easily keep track of employees' actual working hours, improve your team's productivity and your bottom line.
Frequently Asked Questions
What is the best CRM for small businesses?
The best CRM software streamlines business operations to manage better customer and prospect relationships. This helps to organize the sales operations and allows customer activities in one place. Some of the best CRM for small businesses are Hubspot, Zoho, Salesforce, Freshsales, Agile CRM, etc.
What is CRM for small business?
The foundation of small businesses is mainly driven by sales and strengthening the customer relationship. CRM is an all-in-one management software that stores, organizes, and arranges the lead customer information in a single database. This customer insight assists the sales team to implement the required sales task and strategy for developing the business.
How do I choose a CRM for my business?
The business needs to evaluate the different CRM systems by prioritizing its own needs and objectives. There are certain key factors that are essential to get an ideal CRM solution for the business. This includes cloud or on-premise, usage, customization, scalability, user experience, GDPR features, security, and cost-effectiveness.
What is the best CRM for a startup business?
CRM for startups should cater to the specific requirements of the early growth phase. Startups need CRM with certain factors, like intuitive UIs and workflows that allow both the staff and customers to operate easily. It needs to be flexible and scalable to support the shifts in the company's policy and strategy.
Why do small businesses need CRM?
Small businesses need a CRM software to manage the entire operational flow of the company. It can be related to a decline in sales, customer attrition, identifying the gaps between corporate revenue target and sales team achievement, and others.
What are the business benefits of investing in CRM?
A CRM software manages all the information regarding customers and also helps to implement decisions on sales. The benefits of investing in CRM are manifolds. It gives valuable insights into the business and improves customer satisfaction levels. The company is better informed about its operation, which optimizes marketing efforts and generates better revenue.
What is E-CRM and its benefits?
Implementation of an E-CRM system facilitates an organization to manage processes and provide sales, marketing, and service with complete and enhanced customer information. There are visible results in E-CRM which develops more profitable customer relationships and decreases operating costs.
What is customer relationship management software?
A CRM software is a reliable tool, process, or strategy that manages interactions and relationships with both existing and potential customers. It streamlines various processes like sales, customer relationships, workflow, profitability, and revenue generation of the organization.





"AuroCRM helped us to run marketing campaigns for our insurance industry clients of around 8M+ data. We were able to connect via text and emails with our leads. "
– Cameron Dinh, Founder, TxtBee