The Go-to Solution to Streamline Your Sales Funnel!
Monitor your Sales Progress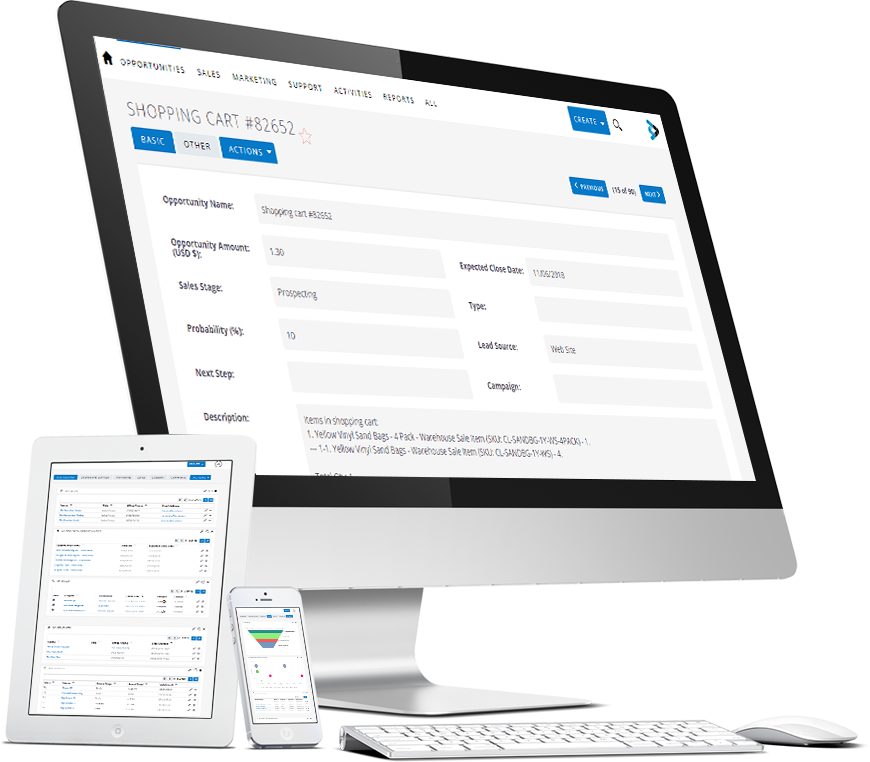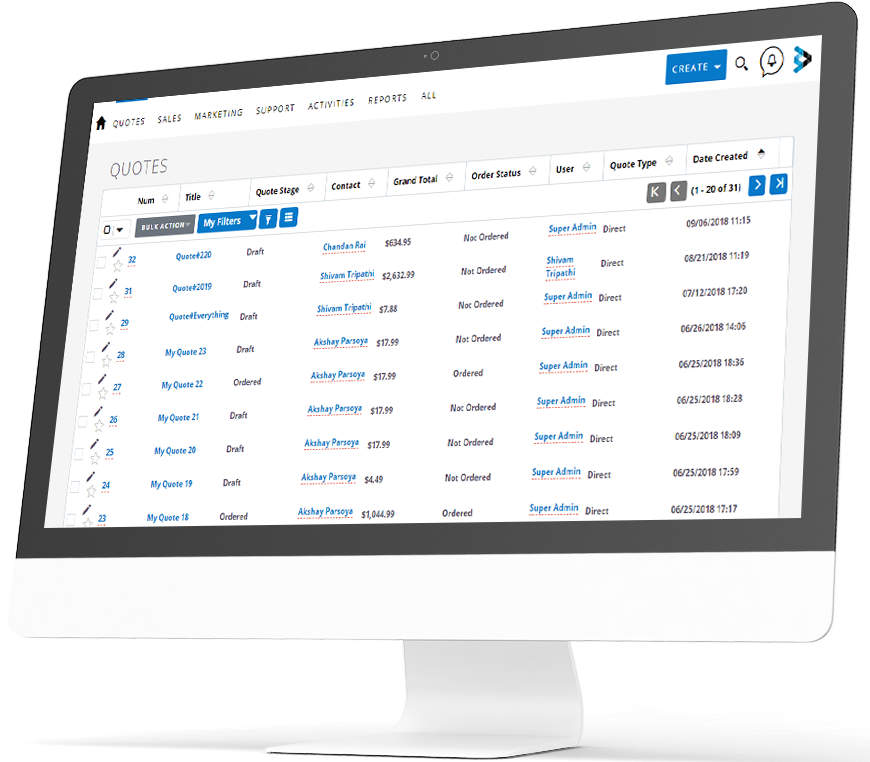 Integration with Magento
Auto Generation of Quote
If a cart abandon on website then quote auto generated on CRM
This is custom heading element
Give Discounts, mark shipping charges
You can give discounts and mark shipping charges in your quotes as well, it will be auto added in product total cost during purchase on website.
This is custom heading element
Purchase on behalf of customers
With integration of Magento You can directly purchase the products on behalf of your customers from CRM itself. You'll redirect to website shopping cart page with auto customer login from where you can purchase the products
Integration with Other Platforms
We can also integrate CRM with SAP, Google apps and ODOO ERP
Value Added Features
Create task and assign to your sales rep
You can create a task of meeting scheduled or any other activity and assign to sales rep who will den follow-up for it
Monitor assigned tasks
You can track what tasks are done and pending assigned to sales rep
Schedule Meetings and send Email to customer
Send Email, Schedule meeting, Invite unlimited users in meeting and Receive meeting reminders
Take Notes
Take notes of each meeting done.
Track invalid email id's
Try free for 30 days
Start your free trial and receive full access to everything on our website.