Experience Marketing Automation at Its Best with Auro CRM!
Get to Know Your Campaign Performance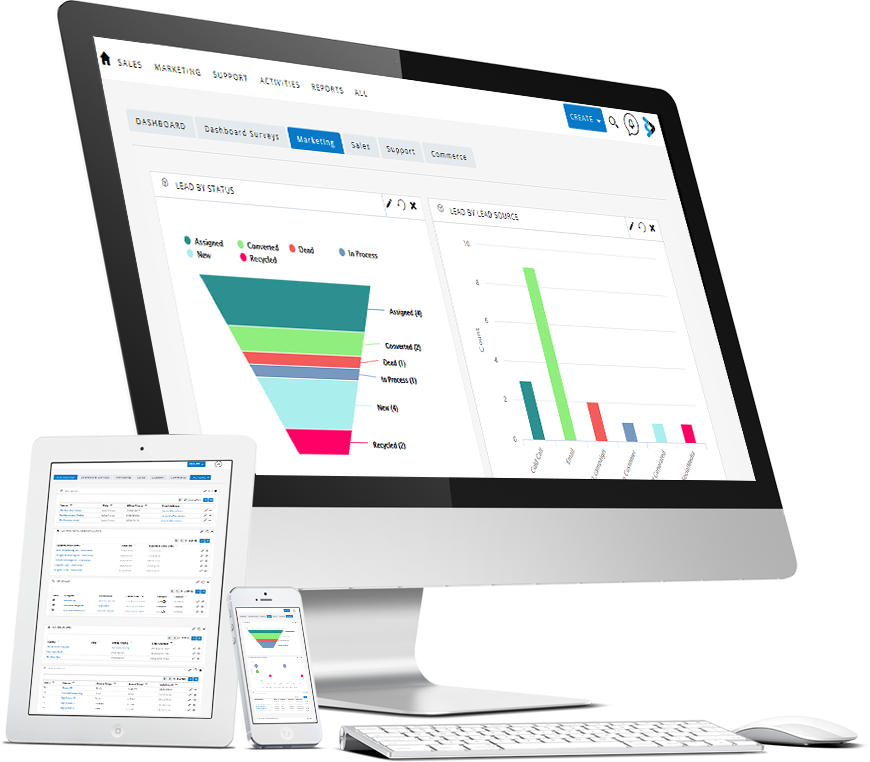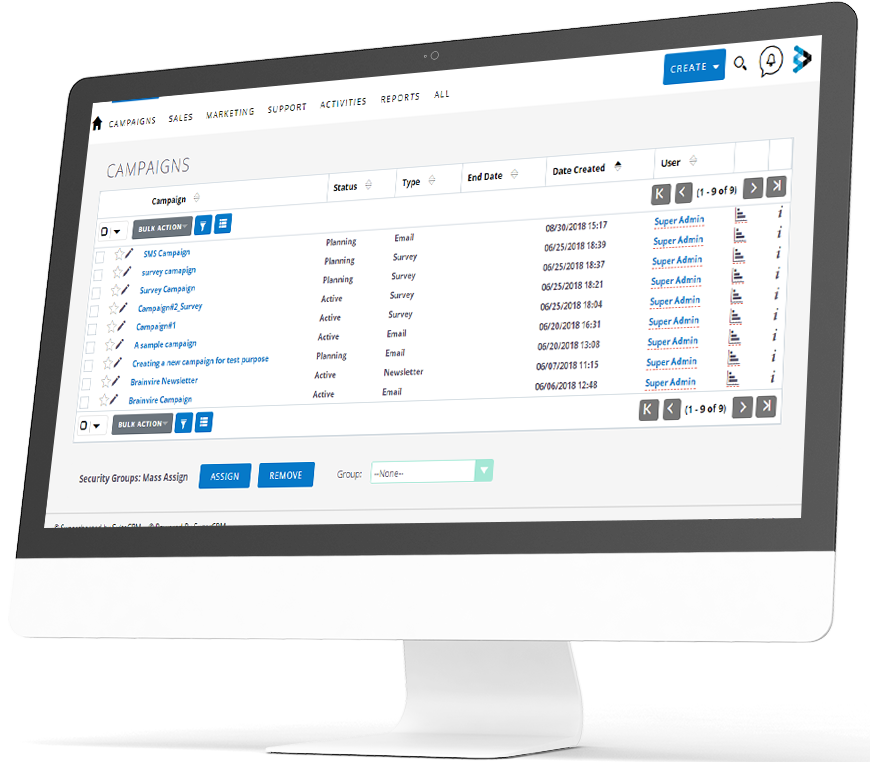 Open and Clicks
Number of recipients who opened the campaigns, Who are the recipients and Number of clicks on the link
Automated Bounce Handling
Number of Emails/SMS Bounced and Track invalid email id's
Opted out and Converted to leads
Number of recipients opted out campaigns and Number of leads generated from successful campaigns
Tracking Your Recipient Activity
You can view response of your customers for email and SMS camapigns directly on CRM. This will ensure you will be in check how your campaigns is popular and approched by customers.
Mail chimp Integration
We provide integration with Mail chimp free of cost, client just need to provide a registered mail chimp account details. The integration with CRM make sure all Bulk emails sending directly goes to user inbox instead of Spams.
Value Added Features
Our defined workflow ensures that campaigns do not interfere each other and run independently at whatever time they scheduled. All campaigns put in a queue and runs in first in and first out basis avoiding any conflicts in two campaigns.
Auto Queue Scheduling of campaigns
You can easily create multiple target lists according to various situations such as location/possible revenue amount/priority etc and we can definetly customize for anything you want further this list can be direcly used in campaigns.To make it more impactfull you use pre-defined email an SMS templates to send to users in campaigns.
Try free for 30 days
Start your free trial and receive full access to everything on our website.