Bring Home New Clients with Real Estate CRM Software
Features of Real Estate CRM
Organize and Convert Leads in One Place
Do not allow your leads to slip under the radar by forgetting to follow up. Bring them into Auro CRM and line them up in one place. Keep track of your inbound leads, and quickly convert them before they leave you behind. Generate leads from web forms, website live chats, social media, or business cards. Drive them into your real estate CRM sales funnel for quicker management.
Close Deals On-the-Go
Automatically add incoming or new leads in Real Estate  CRM by scanning QR codes or business cards. You can even do it in different languages. The Card Scanner app allows you to schedule follow-ups. It uses pre-built email templates so you don't have to wait to return to prospects. The mobile app from Auro CRM also gives you real-time sales performance reports schedule and log in meetings, add follow-up tasks, and find nearby prospects while you're on the move.
Connect Seamlessly with Powerful Integrations
Manage the entire sales process from a single interface using the Auro CRM. With free integrations, you can get a consolidated view of the availability, address, home value, comparable homes, and estimates of any property from within Auro CRM. The automatic click-to-call feature allows you to choose from multiple telephony providers to connect with customers.
Enjoy the Benefits of Automated Outreach
To drive the leads forward in the sales cycle, put the outreach on autopilot and follow-up in real-time. To improve relationships with your customers, use the advantages of automation. Auro CRM will send automatic emails and texts on special occasions to cultivate strong connections.
Easy Invoicing and Billing
By allowing the team to build and store quotations, invoices, price books, and bills in their account, Auro CRM helps you complete the sales cycle. We use effective inventory management tools to handle all your post-sales processes, and distribute your quotes and invoices via personalized email and invoice templates to prospects.
Calendar View to Complete Tasks
You need to perform a wide range of tasks when closing a buyer or seller. Most of these things are often skipped because of a lengthy to-do list, which affects the relationships with potential buyers or sellers. Avoid this by having a calendar view of all of your activities. Check which tasks are completed and which require your attention immediately.
Our Real Estate CRM is Perfect For Your Team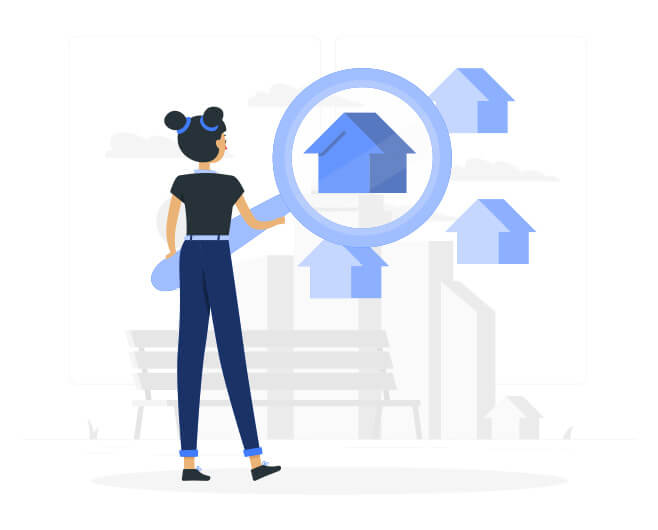 Brokers
Our state-of-the-art technology is a winning combination when connected to your expertise. Kill the confusion and uncertainty with reports & dashboards that provide in-depth analytics. The configurability of Auro CRM helps us to expand our real estate CRM as your brokerage expands.
Owners
With Auro CRM, you get direct updates on every action on your listings. The unified platform provides quotes, queries, and comparisons on your property. You can stay in contact with prospective buyers within CRM for the real estate dashboard itself.
Teams
Unite your team around a framework that builds more collaboration and better customer relations. Create interactive websites that drive more leads. Many marketing tools such as mass emailing, drip promotions, and branded templates improve your efforts to automate campaigns while saving time.
Agents
Agents prefer Auro CRM to focus on meaningful client interactions and quicker lead conversions. With smart tools such as lead generation, action plans, and back-office features, real estate agents find Auro CRM most appealing.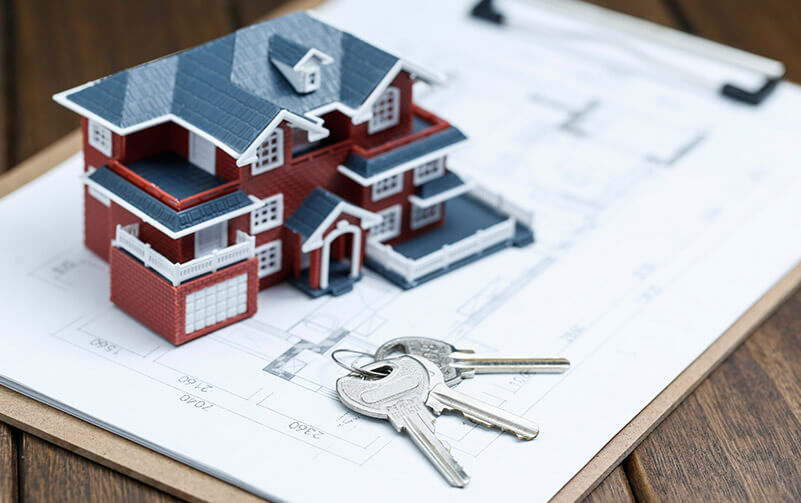 Highlights for Real Estate CRM
Sales Pipeline
Your real estate business needs a CRM sales pipeline to keep track of all sales transactions in its life cycle. Once you win new clients, the team can use our CRM every day to push the deals across different stages. You can connect and delegate deals and events to our CRM, and monitor them. This helps to productively plan your day so you can focus on priorities like showing properties, nurturing leads, and making sales.
Contact Management
Whether it is a buyer or a seller, find the contact information streamlined in one place. Prioritize communications, nurture relationships and optimize sales performance by systematizing and structuring all of your contact data at an organized place. Auro CRM Contact Management helps you give complete attention to your customers.
Why Use AuroCRM For Real Estate?
Schedule Planner
The system will plan your daily calendar based on your allocated leads and remind your customers of their planned visit to the site accordingly. Pick up and drop transport can be configured if necessary.
Channel Management
Manage the system of commissions, by brokers and other real estate firms. If a broker or agent arranges a customer visit or gets a lead, receive instant notification. Monitor quality and also conversions through your partners.
Generate System Reports
AuroCRM provides a centralized module for all data. Creates survey follow-up reports, source wise investigation, results analysis, etc. Generate records such as a letter of installment, letter of demand, letter of recall, info on member finance, info on project finance.
Campaign Management
Capture leads from different marketing campaigns, whether online ads or offline TV, print, radio, catch leads. View, allocate, and follow up leads based on location, availability of sales agent. Submit mailers and automate your follow-ups via the dashboard.
Sales Activity Control
Manages all sales operations, such as building a customer record in the database, assigning receipts to the unit collection, assigning car parking, etc. Manage all post-sales activities such as follow-up sales, unit cancellation, unit transfer, refund, etc.
Easy Invoicing
We use effective inventory management tools to handle all your post-sales processes, and distribute your quotes and invoices via personalized email and invoice templates to prospects.
Why Do You Need a Real Estate CRM Software?
A CRM is important for real estate agents because it acts as a centralized solution for connecting multiple real estate contact points.

There are regular client meetings, and you can't afford to skip them. Property managers waste valuable time following up on phone calls without a system to monitor them in real-time.

It is important to share real estate collateral within the team as well as with customers with whom you connect every day.

A real estate CRM helps you to exchange collateral from your mobile app with a single click so that you don't have to juggle files and sheets.

Real-Estate CRM Highlights
Online Channel Leads
Use the platform, landing pages, and websites to access all the online lead sources and auto-assign them to the sales team based on projects, location, budget, etc.
Integrate Call, Chat, Mobile
Your call center or desk will view leads on one system from different contact points and view previous contacts with the prospective client.
Personalized Service
By analyzing customer data and information, AuroCRM allows you to understand your client better. You can better represent them with services that are precisely targeted.
Automation
AuroCRM is a real estate CRM software that processes and organizes information in such a way that it can be used to derive greater business value.
Frequently Asked Questions
What makes a CRM for real estate different from a generic CRM?
Yes, different CRM's work differently and every organization prefers for its own tailor-made software that meets their needs. However, the key points to distinguish between a generic and a real estate CRM lies between their design features. Generic CRM tackles a wide variety of problems, whereas real estate CRM is majorly focused on sales and solves all the problems that arise in real estate.
What is the best CRM for realtors?
There are a wide variety of CRM providers, giving you the top-notch solution for almost every avenue and organizations. The wide availability of vendors often confuses the realtors, in regards to the system solution that would suit them the best. We suggest you try out Auro CRM to initiate a better and reliable future besides integrating all the latest technologies that come in handy for realtors.
How do I choose a real estate CRM?
Choosing a real estate CRM is easy. However, you need to be sure about the system solution that you are opting for. To help you out with the same, listed below are some key pointers to ease the process: 1) Does it provide you with easy integrations? 2) Is it reducing your overall workload and adding to the efficiency of your operations? 3) Can your real-estate CRM do provide you with functions other than generating leads?
How do you use a real estate CRM?
Using a real estate CRM is really easy. You don't necessarily need to learn a lot of things to be able to operate it. Listed below are some pointers that will get you going with the baby steps of using the same: 1) Train your staff 2) Understand the basics 3) Integrate your existing tools to your platform 4) Make use of all the technical assistance provided by your vendor
Can I customize real estate CRM?
Yes, it is totally possible for you to customize your real estate CRM. Every CRM software that is engineered can totally be remastered and tailored to suit the need of your organizations, big or small. All you need to do for the same is, visit your vendor and layout all the necessary details that you want in your tailor-made CRM software.
How secure is my data?
Today, every CRM comes with the latest technology and upgraded firewalls (TLS and SSL protocols) to help you keep your data secure and ease your business automation.
Can my leads automatically show up in CRM?
Yes, it is totally possible for your CRM to show up all the leads (if only it is automated). A majority of the CRM systems come with automation. However, if you still have a list or spreadsheet that you would like to import to your CRM, you can update that too.
How does Auro CRM benefit real estate?
Auro CRM helps users at every level on Real Estate, ranging from Brokers to Agents, this software is designed for all. 1) Brokers: They get access to dashboards, allowing businesses to dive into the in-depth analysis of the system. 2) Teams: Auro CRM is the perfect team builder, allowing businesses with improved collaboration and help create better websites with branded templates. 3) Agents: Auro CRM allows agents to receive better and quicker lead conversions with improved back-office features. 4) Owners: Owners get the benefit of direct upload and automation of the process of quotes, comparisons and queries.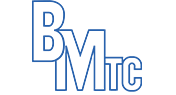 "Sales automation helped us to start tracking of our sales team, monitor their targets and overall sales funnel. We are now able to forecast in better manner. We also implemented timesheet and project management, so it helped us to increase efficiency of team member by 8% and impacted in billing transparency as well."
– Madhu Suthan, Manager of Group IT, Bahri & Mazroei Group