Glance at Our Retail CRM Software Features
Manage Cart To Quote Functionality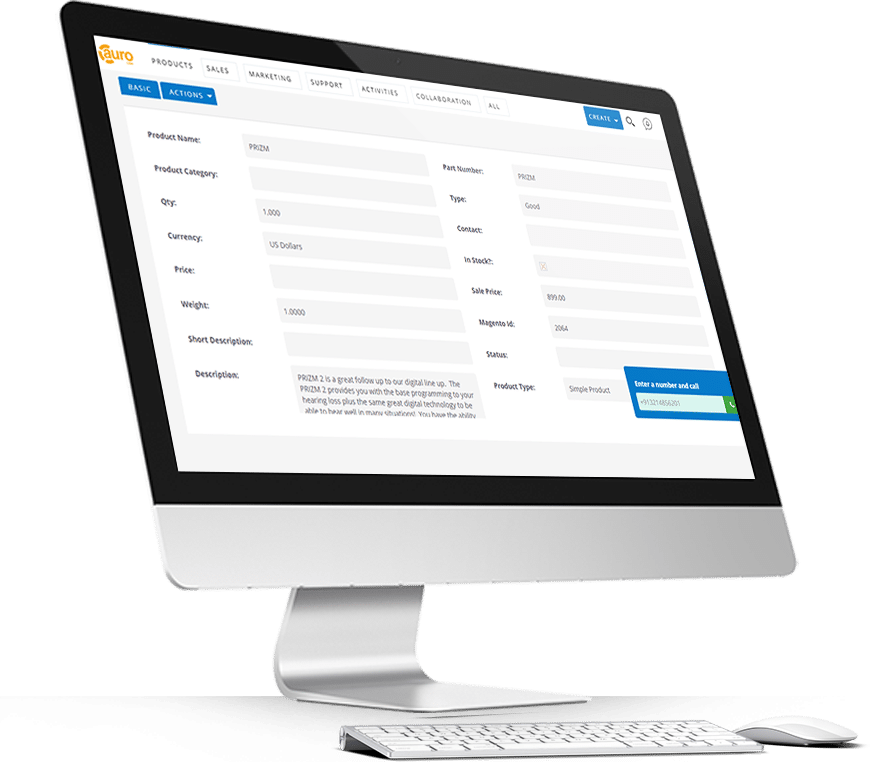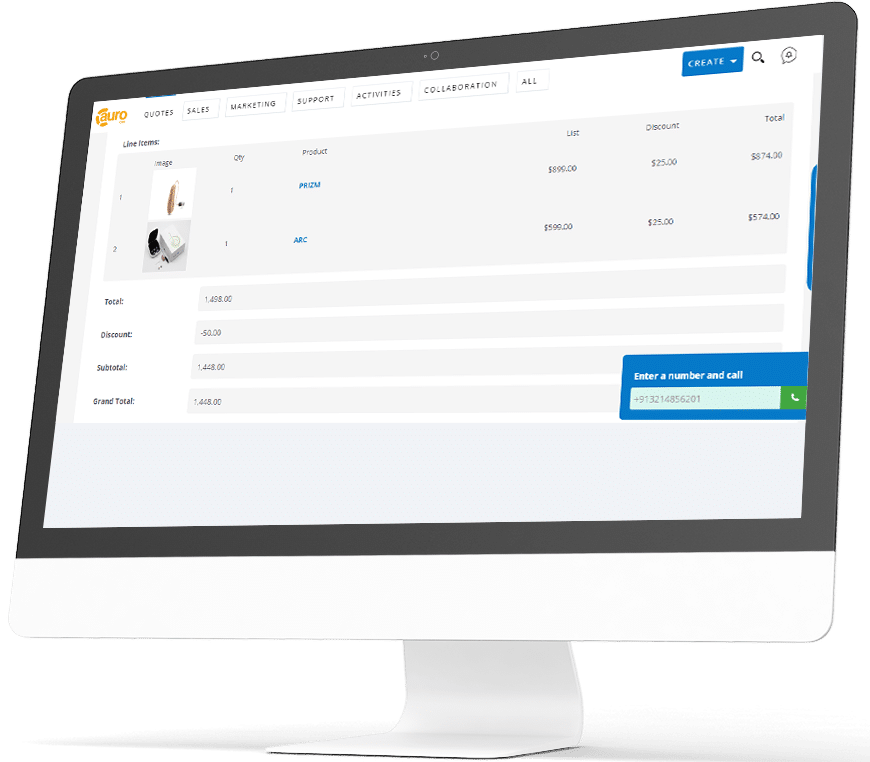 Why Choose Auro Retail CRM Software?
360-degree Customer View
Get insightful, actionable insights into customer preferences and behavior, and create customized experiences with Auro Retail CRM's 360-degree customer view.
Completely Customizable
It is a Retail CRM that fits within the scale and size of your business effortlessly. The simple user interface can be customized to your retail business' needs.
Seamless Integration
Work with your favorite apps and tools with Retail CRM. You can integrate with the in-built suite or third-party extensions to improve business.
In-Built Analytics and Reporting
Get a complete overview of your sales, returns, and inventory costs with in-depth analytics and reporting to measure performance and evaluate statistics in the CRM dashboard.
Retail CRM Software Highlights
Target Right Customers
Never forget to alert your customers using CRM when there is a special deal. Build tailored campaigns in your mailing list for important customers. Base your decisions on customer preferences. Increase your cross-selling chances by finding the right audience for your product.
Leverage Multichannel Retailing
Increase your sales efforts with multichannel CRM, which provides the integration of SMS, Whatsapp, telephony, live chat, and social media. Understand the choices made by your customers – know what sells best and what doesn't, so that you can properly stock your inventory.
Bring Customers, Vendors, and Suppliers Together
Do more than simply managing records. The Retail CRM portals allow you to create an online catalog of your products and services. You can export it to your customers and allow them to view your inventory directly to make purchases.
Capture Customer Trends From Social Media
By understanding what your customers want, you end up meeting their needs in a better way. Get a look at what your customers post on social media, find out the latest trends, and up your social media game – all from Retail CRM.
Real-time Reports
You can monitor just what you can measure with retail CRM software. With advanced performance management tools such as reporting, analytics, strategic management, revenue forecasting, and gamification, Auro CRM has everything you need to keep the performance of your team at its best, and insights to make smarter business decisions.
Post-Purchase Engagement
Provide excellent customer support by combining the CRM with common help-desk applications. Increase your prospects for cross-selling and gain repeat customers with an integrated network by using retail CRM for your company's success.
Try free for 30 days
Start your free trial and receive full access to everything on our website.