Deliver Exceptional Financial CRM Services with AuroCRM
Glance at Our Financial CRM Software Features
Managing Lead Data
AuroCRM for Finance helps to convert your sales emails into leads. You can incorporate your own banking VoIP system when it comes to making phone calls within the CRM, or choose from a variety of integrations that come with a suitable CRM for financial services. When the leads are added to the CRM, you get a 360-degree view of the lead profile, including a detailed overview of engagements or interactions you have had with them through email, telephone, and sales activities.
Quicker Turnaround Time
Creating a great customer experience is about maintaining quality across touchpoints within your business. Customers come back with numerous questions and demands – they might need a new credit card, they need a new pin, they want an odd transaction to be checked, and so on. By integrating AuroCRM with support software, you can guarantee that you have context about the customer's previous interactions with your company. This will ensure you identify customer issues and resolve them more effectively.
Measure Business Performance
Analyze deals by gaining insight into different metrics such as product sales, total account value, loans by source, monthly phone calls, and accepted loans. While the reports in AuroCRM allow you to assess your business and team performance, the dashboard allows you to compare reports. You can compare stats like sanctioned loans in the current and previous year, deposits by source and region, among others. Accessing reports gives you daily insight into how your business is doing.
Enhance Cross-selling and Upselling Opportunities
Let's say you got a new customer with a savings bank account. You may find they are qualifying for a personal loan, credit card, or more after a certain time, based on their spending patterns and activity history. It is not possible for customer service reps or agents to remember the customer history, activities, and buying patterns of every client. Alternatively, you can set up a workflow and send automated emails to customers to recommend other suitable products.
Ensure Compliance Regulation
Choose from a wide range of deployment solutions to match your organizational and regulatory requirements for data residency. Implement a security model that meets the requirements for data sharing and visibility. Auro Financial CRM also identifies areas with potential "like coverage gaps". Here partners, financial experts, and sales teams can collaborate and work as a joint team. They can contribute effectively to each sales pursuit with the help of their knowledge and expertise.
Nurturing Customer Relationships
A good Financial CRM software allows you to reach hundreds of customers with tailored, customized ads and emails to build a good relationship with your customers and create brand loyalty. Whether it's wishing them for their birthdays and anniversaries or giving them specific product or service e-mails, customization can go a long way in making customers feel that you care about them. It increases their affinity towards your brand since you are maintaining their interests rather than simply selling to them.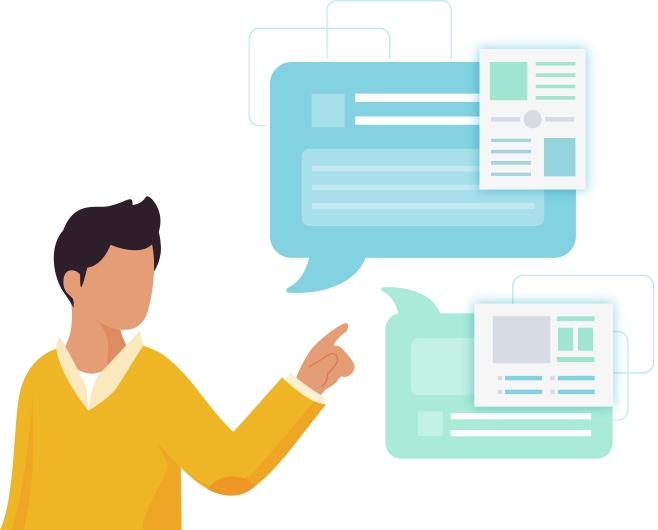 Wealth and Asset Management
Deliver the custom engagement, proactive advice, and goal-based planning that customers want. AuroCRM helps consultants create a wealth of new possibilities by creating better partnerships with each and every customer.
Banking
Retail and business bankers have access to the profiles of rich consumers across all products and business lines. Employees can identify new opportunities with strategic insights to reach clients, turn more leads, and build life-long customers.
Insurance
With AuroCRM, you can change your organization from policy-centric to customer-centric and make it more effective. Capitalize on new sales opportunities by centralizing policyholder information in a single repository.
Institutional Markets
The most influential investment banks in the industry count on AuroCRM to help them work together securely and streamline customer engagement.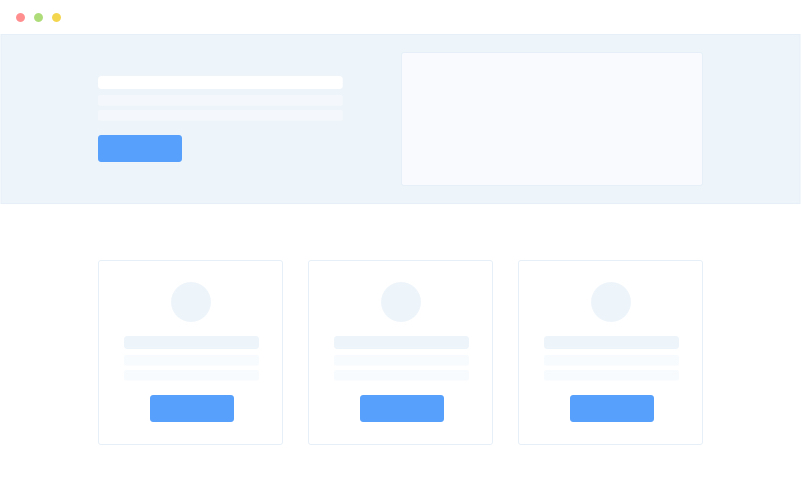 Additional CRM for Ecommerce Features
Online User Engagement
Use CRM for Commerce platform to display relevant products on the screen and ask for product feedback, as this helps improve a customer's online engagement.
Faster Integration
Embed your applications and automate other essential customer information in one dashboard with eCommerce CRM.
Sales Metrics
Get real-time data about your customer's shopping behavior and accordingly enhance your sales process.
Automate Marketing Activities
Using the eCommerce CRM platform, automate all the crucial activities of your digital marketing campaigns.
Financial CRM Software Highlights
Sales Proposals and Forecasting
Manage consumer incentives & send proposals with opportunity, anticipated date & pending payments.
Upsell & Cross-sell
Upsell & Cross-Sell other similar products such as home loans, insurances & other services.
Telecaller Performance
Measure the performance of tele-callers by tracking new calls daily; follow up calls, fixed sales visits/meetings, conversions, etc.
Personalized Communications
Send automated & manual SMS and email communications. Send custom birthday, anniversary wishes to clients & prospective buyers.
Frequently Asked Questions
What is Financial CRM ?
Similar to all the other industries present, the finance sector also makes the use of CRM. Companies and businesses related to finance make the use of this solution to provide their businesses with the ability to manage customers better. In the field of FinancialCRM it helps the businesses to understand the needs of the customers and pick up the right solutions for their queries.
What is the best CRM for Financial Advisors?
Today, the market is flooded with CRM software available for financial advisors. However, not all of them provide businesses all the functionalities that are essential for the successful running of a business. We suggest you try out the services of Auro CRM to help your retail business reach new heights, without having to worry about the hindrances at work.
Does CRM integrate with Quickbooks or Moneyguidepro or any other third party software?
Yes, it is possible for your CRM to integrate with a wide number of third-party software, including Quickbooks and MoneyGuard. However, we suggest that you get in touch with your providers to understand every possible integration provided by them.
Do banks use CRM?
Just like any other practical business present, banks also make use of CRM to help them find out all the necessary and relevant data that will help in procuring the needs of all the customer-focused industry. It is a useful tool for banks as they secure their needs for meeting and all the goals that are related to sales. Further, banks of every shape and size can avail the functionality of CRM solutions over customer-centric stages.
What are the advantages of using CRM in finance?
There are a wide number of advantages over using a CRM software in finance. When you switch your systems to a CRM platform, your business secures the chances of allowing flexibility in work by allowing the staff to access crucial data in a faster and secure environment. It also reduces the chances of duplicacy.
What are some best financial CRM software 2020?
Listed below are some of the best Financial CRM softwares for the year 2020, based on their use: 1) Overall usage: Salesforce 2) User Experience: Redtail Technology 3) One of the best CRM for Small Firms and Independent Advisors: Wealthbox 4) Reliable CRM for Industry Integrations: Junxure 5) CRM for providing the best End-Client Experience: Envestnet Tamarac 6) CRM that is good in value for Small, Growing Firms: UGRU Financial
How long does it take to set CRM for financial advisors?
The time taken to set CRM for financial advisors varies, based on their database. To begin with, it can take a few hours to a maximum of 3 days, depending on the situation.
How to build finance CRM software?
You can build a CRM software from scratch easily. All you need to do is visit your vendor and ask them to provide you with all the functionalities that you want in your software. Further, when you opt for a tailor-made CRM software, you ensure that it covers all the necessary aspects of your business.
How does CRM benefit financial advisors?
CRM systems help financial advisors in many ways. CRMs are the most ideal for allowing analysis for wealth managers. Further, these also allow them to track and predict all the growing needs of a given customer, besides identifying all the necessary opportunities that will help them to become a trusted advisor and improve their goals.
Why is CRM Software beneficial for financial advisors?
CRM software is beneficial for financial advisors as it allows them to execute their operations without much hindrance in the process. Listed below are some of the benefits of CRM for Financial Advisors: 1) Consolidate all your data so it is centralized and accessible 2) Maintain and sync your schedule 3) Automate routine processes to increase productivity 4) Track communications and capture essential data about your advisory's relationships with clients 5) Consistently improve your advisory's sales methods and results 6) Provide a better user experience from lead generation to client retention





"AuroCRM connected with our SageERP and able to generate multiple reports which helped us to look at real time data and track performance of sales team and product demand. "
– Mahmoud Paridehpour, Information System & E-Commerce Manager, Four Seasons General Merchandise