With AuroCRM Survey, Target A Wider Audience Base
Customer Survey Features Offered by AuroCRM
Secured Website Links
You can either send it or share it. With AuroCRM, produce secured website links for all your customer surveys. You can also add it to your blog, embed on the website, or simply email it.
Domain Survey Links
Do you wish to keep the entire ownership of customer surveys to yourself from beginning to end? Then leverage AuroCRM's unique feature of hosting the surveys from your custom domain.
Email Invitation
You can share personalized email invitations along with the customer survey to your audience base. You can either send them individually or in bulk and keep tabs on the number of responses in real-time.
Survey Campaign
Boost the response rate of your customer surveys by integrating AuroCRM's campaign features. With this facet, you can easily share the campaign with your customers.
Social Media Channels
Be it Facebook, LinkedIn, or Twitter, you can immediately publish your customer survey on any of your social media pages. All you need is a few clicks to embed your social media accounts.
Private Group Survey
You can conduct customer surveys within a private group and also restrict its access. Only those people can view and complete the survey with whom you've shared it. You also get a detailed insight into how many people have answered.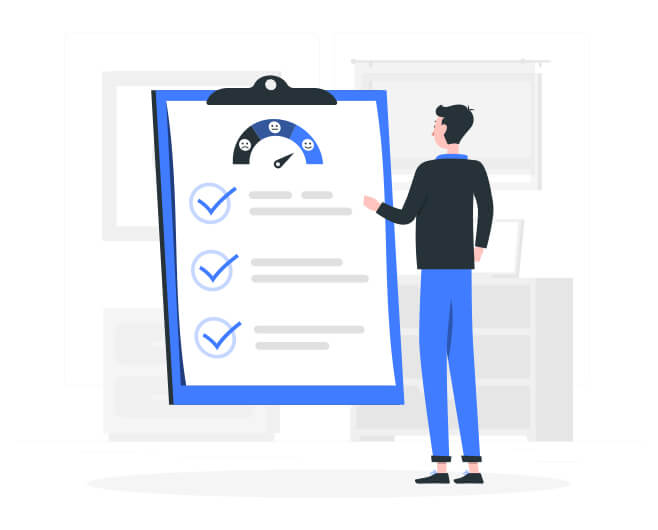 Prompt Actions
You can share your customer survey with specific customers like those who recently visited your site or availed one of your services. This will act as a nudge and trigger them to keep coming back for more.
View Reports and Graphs
Pick out tags from your customer survey to build graphs and reports, and compare two answers to see how the visitors are responding. With these reports, you also get an in-depth analysis of your products and customers.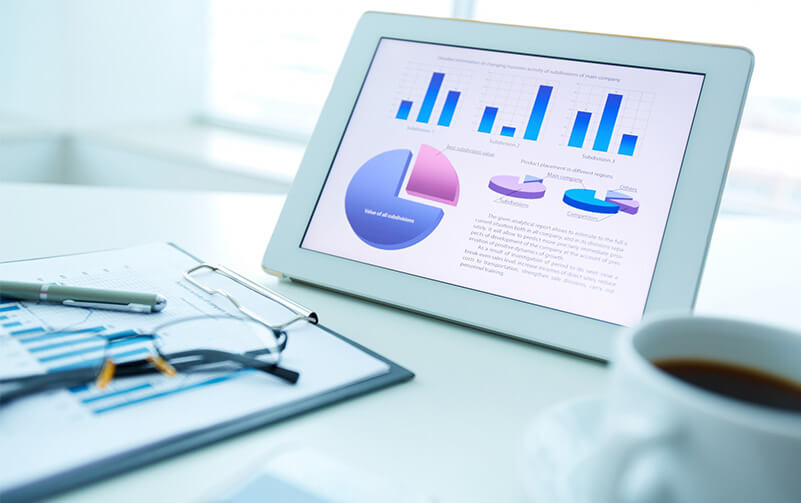 Benefits of Using AuroCRM's Customer Survey
Immediate Customer Feedback
AuroCRM's customer survey enables you to get valuable customer feedback for your website and services. Ask them if they liked you and the features offered by your site. You can also ask them if they want you to improve something.
Ask Questions
The built-in HTML editor offered by AuroCRM helps you build a customer survey focusing on important questions and particular answers/options. You can ask questions that you feel are important and receive instant answers.
Select the Target Audience
With AuroCRM's customer survey feature, you can set restrictions on who can see the survey and who can't. For instance, you can embed a survey on your homepage for new visitors or add it in one of your blogs for feedback.
Feedback Tags
Leverage this customer survey feature and automatically add the visitor feedback to their contact as a tag. You can then use these tags to reach out to a relevant customer base for new survey campaigns.
Additional Features of Customer Survey
Drag and Drop Important Questions
Share your surveys with the customers as quickly as possible. AuroCRM's seamless interface enables you to easily prepare important questions, customize the settings, and share the result.
Skip Logic
Get rid of conventional paper surveys and set pages or questions to appear on the screen only after the previous question has been answered.
Multilingual Customer Survey
With the AuroCRM customer survey, you can easily translate and edit your surveys in multiple languages so that various people can respond to it.
Survey Templates
Use pre-designed and fine-tuned templates for your customer survey. These are available for various verticals and lets you create the best survey possible.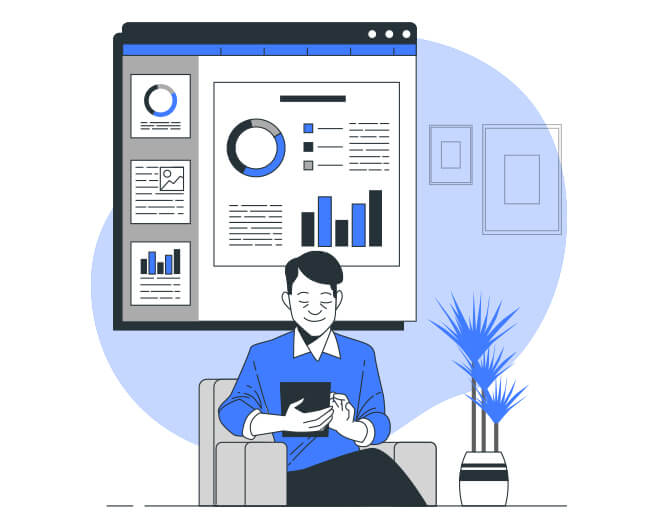 "Cras malesuada fermentum sollicitudin. Ut at nunc ut lectus interdum consectetur et quis erat. Etiam vel lacus ex."
– Ali Sayed