AuroCRM Switches Your Automotive Business to Top Gear
A Glance at Our Automotive CRM Features
360-degree Customer View
AuroCRM helps automotive businesses visualize a 360-degree view of the lead profile. This includes a detailed overview of engagements and interactions such as telephonic conversations, emails, and sales activities. You get to see historic customer and vehicle data, visitor demographics, cost of ownership, and many other details. AuroCRM can also fetch siloed customer-related data from your DMS (Dealer Management System), sales and marketing activities. The quality of data presented remains consistent at all times.
AI-assisted Sales Workflow
For your auto dealership to be successful, you need to leverage every touchpoint during the sales process. AuroCRM uses Artificial Intelligence (AI) to help you do this. It guides your sales workflow when it passes through different stages such as Discovery, Interest, Purchase, Retains, and Renew. The system also considers the various touchpoints along the sales journey, including organic social media engagement and interactions, the dealership website touchpoints, Google and social paid ads, and others. AI is capable of real-time, predictive planning and suggests the most profitable deals.
Digital Sales Workplace
AuroCRM helps you to participate in the complex journey that a modern car buyer takes towards the marketplace. As a car dealership owner, you need to maximize your brand's impact during every stage of the sales cycle. This is done by connecting the digital marketplace to the salespersons' desktop. Your customer can explore additional buying options, make informed decisions and, eventually, make the purchase. Thus, your sales teams can take a structured, holistic approach to the sales process and turn more leads into confirmed orders.
Marketing Management
You get the ability to control all of the marketing campaigns for several different segments. Relevant details on marketing history can also be acquired. Users can segment contacts based on common characteristics such as contact profiles, sales, interactions, and vehicle information. Your team may reuse existing segments or segmentation criteria. Another important feature is that of freezing the group to keep a check on follow-up activities like direct mailing. You will get real-time statistics about campaign results, contacts and lost sales.
Omnichannel Marketing
Create your ideal target audience using demographic data such as age, zip code, vehicle data (including model, age and key automotive dates such as current mileage, last service date, or lease expiry). You can plan, deliver and measure effective and personalized omnichannel automotive campaigns from one central dashboard! Then, you may auto-create actionable tasks for salespeople to maximize your lead-to-sale ratio. Other benefits of omnichannel marketing include reduced agency fees, increased profitability, a more engaged, satisfied audience and increased total customer lifetime value.
Task Management
AuroCRM organizes all the tasks related to your sales and marketing activities. You can create To-dos for yourself and also choose to assign tasks to other users, or groups of users. Create automatically recurring to-do lists and activities, which may further contain many different to-dos. You can also set up workflow-specific tasks. Such an automated system helps you achieve more in less time and ultimately improves the bottom line. In addition, you will never miss out on important tasks.
CRM Software for the Entire Automotive Supply Chain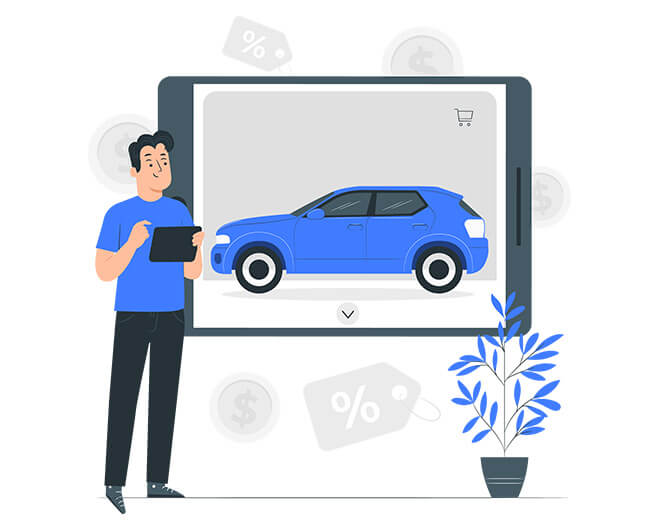 OEMs
AuroCRM helps Original Equipment Manufacturers understand their customers better through deep insights.
Dealerships
AuroCRM can readily integrate with various DMS and helps dealers deploy differential relationship styles across dealership segments.
Importers
Importers can understand their customers' likes and dislikes better using AuroCRM's actionable reports.
Leasing companies
AuroCRM empowers car-sharing companies so that everyone can be a part of the mobility revolution and contribute to a greener society.
Automotive CRM Highlights
Simplify Dealership On-Boarding
Ease the on-boarding process, build detailed 360-degree dealership views, and then segment them into value bands.
Close Deals Faster
Capture leads across the web, mobile, social, and dealerships and pushes leads through the pipeline faster.
Cross-Sell & Up Sell
Use customer data, activity patterns, purchase & service histories, and embedded analytics to offer in-context, relevant products & services to your customers across channels.
First-Time-Right (FTR) Solutions
Capture and manage all service requests with detailed customer histories to provide FTR resolutions and outstanding customer experience.
Frequently Asked Questions
What is CRM in the automotive industry?
Automotive CRM Software is a tool that helps the business owners store customer information and communicate with them whenever needed. It also helps in the management of sales lead and generates analytics.
What industries use CRM?
All leading businesses use CRM to manage a large customer base. However, some of them prominently use the tool as a support system. These are the banking sector, the retail sector, the agriculture sector, and the financial business sector.
How to build a CRM for the automotive industry?
Hiring an expert CRM service provider is the most viable option for an automotive company. These providers can make customized CRM tools for the businesses. Generally, CRM developers design exclusive CRM platforms for companies that are both responsive and user-friendly.
What is the role of CRM in the automobile industry?
The main role of CRM in the automobile industry is to boost customer relationships for a business. It also helps businesses track customers when necessary. Moreover, it stores all information related to automobiles. Automobile CRMs can also help in marketing.
What is automotive CRM?
Automotive CRM is a special platform that manages a few aspects of the automotive business, such as marketing, sales, and customer service. It stores vital customer data as it can work with Dealer Management Systems. The reports from the automotive CRM can help a business to take vital decisions for the future.
How CRM software can help transform the automobile dealership?
In the case of the simple automobile business, an automotive dealer might miss out on leads or lose the track of the business. A CRM software minimizes such mishaps and allows the dealer to sell cars to genuine customers.
How to choose the best auto dealership CRM software?
It depends largely on the users' point-of-view for an auto dealership CRM software to be the best in the market. However, you can consider some CRMs, like DealerSocket CRM, Dominion Sales Center CRM, DealerPeak CRM Center to be the best.
What are the benefits of automobile CRM software?
There are some important benefits of Automobile CRM software, like it helps dealers improve customer management, Moreover, the reports from the CRM software leads the dealer to improve the business in terms of service and finance.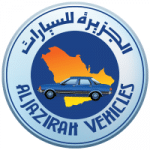 "We implemented CRM in less than one month, and our 70 people started using it. Its sales automation helped to increase efficiency by 12% and able to close multiple deals as well. We were able to integrate with Autoline and get the real time inventory details."
– Mohammad Abdul Quadar, IT Manager, Al Jazirah Vehicles Agencies Co. Ltd