Ecommerce CRM for you Businesses
Manage Your Sales Funnel With Ease
Seamless Functionality
Access your essential business information with eCommerce CRM such as marketing analytics, customer data, and account information from a centralized dashboard.
Capture Crucial Leads
Automatically transfer your potential lead's contact information to the system and
use it to craft marketing campaigns.
Account Activity Monitoring
Understand the actions taken by your users by accessing the account in Ecommerce CRM and use it to reinforce the relationship.
After-Sales Assistance
Quickly access the order details of your consumers in CRM and offer them top-quality post-transaction customer service.
Sales Analysis
Track your entire sales process with CRM for eCommerce and get insights into every stage, from inventory management to account balancing.
Manage Your Invoices
Automatically generate invoices and minimize the perils of errors with a systematic CRM platform for eCommerce business.
Advantages of CRM for Ecommerce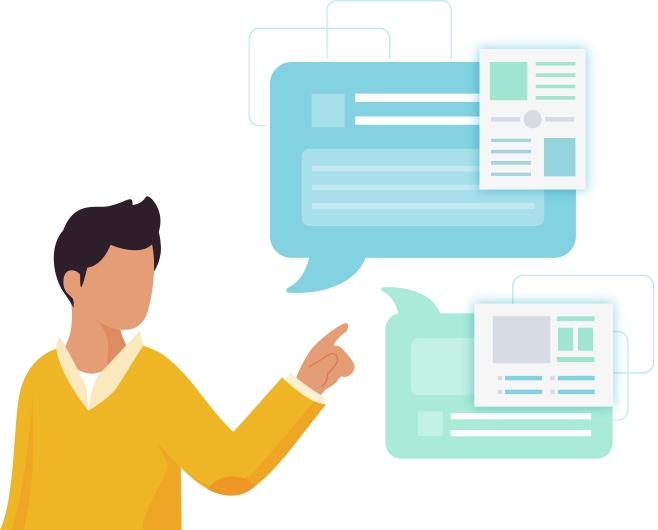 Enhanced Sales Performance
The eCommerce CRM platform offers complete access to customer information such as previous order details, types of products viewed, and order payment methods. This helps your sales team to improve their performance and upsell efficiently.
Improved Business Efficiency
Integrate eCommerce business with CRM and experience a synchronized and streamlined transfer of essential data. You can also monitor your order fulfillment process and improve the overall business performance.
Reduced Data Entry Errors
By integrating eCommerce business with a CRM platform, you can get rid of manual data-entry errors and typos. It will also help you keep customer loyalty and your sales intact.
Inventory Management and Forecasting
By integrating eCommerce CRM, access complete data on the most sought-after products in your shop. It will also offer you real-time sales insights so that you can manage and forecast your inventory with ease.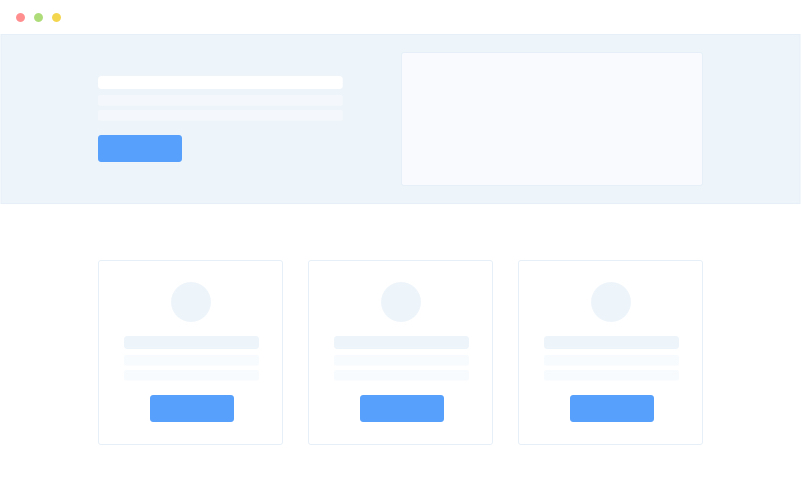 Additional CRM for Ecommerce Features
Online User Engagement
Use CRM for eCommerce platform to display relevant products on the screen and ask for product feedback, as this helps improve a customer's online engagement.
Faster Integration
Embed your applications and automate other essential customer information in one dashboard with eCommerce CRM.
Sales Metrics
Get real-time data about your customer's shopping behavior and accordingly enhance your sales process.
Automate Marketing Activities
Using the eCommerce CRM platform, automate all the crucial activities of your digital marketing campaigns.
Why Use CRM for Ecommerce?
Unified Customer View
Ecommerce CRM offers a single view of leads and helps to segment and target them better. Break organizational silos by supplying both the sales and marketing teams with a single source of truth.
Convert Leads
With customized experiences, amplify conversions from your website, reduce cart abandonment, and remove friction from conversion paths. Create, customize, and deploy web forms on high-converting pages to capture visitors and track their journey.
Nurture Abandoned Carts
Build segmented lead lists and run hyper-personalized campaigns and drive more sales. Establish customized upselling and cross-selling marketing strategies for repeat purchases targeting certain consumer segments.
Boost Web Engagement
When anyone appears on your site, use live chat windows to provide assistance or answer customer questions. As users search product sites, display deals, and discounts as web popups.
Predict Cyclical Demand
For seasonal sales and cyclical cycles, use advanced analytics to forecast. Predict demand and plan for promotions for SKU stocking and marketing. Get visibility into sales, communication, deal data, and stock cyclicality for your company.
Run Smart Campaigns
Automate the distribution of exclusive deals or discounts based on customer preferences such as the product page they are browsing. Don't limit yourself to e-mail; engage customers for information on any channel they search for.
Why do you need an Ecommerce CRM Software?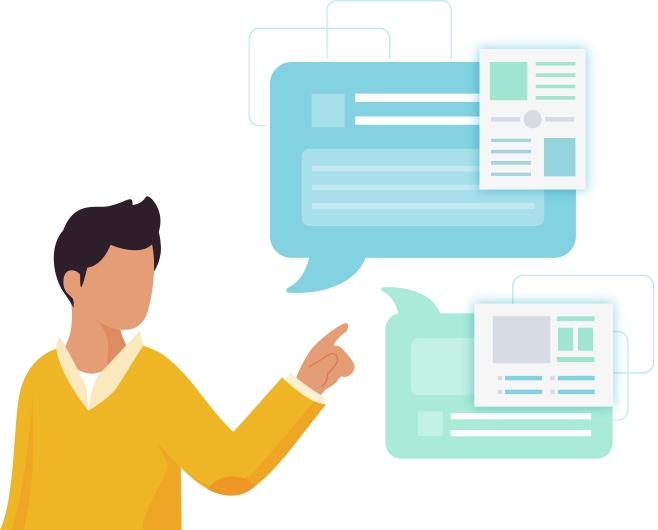 Ecommerce CRM software offers all the functions in a general CRM software plus specific functions to the digital sales landscape, such as storing customer history, tracking shipping preferences, and suggesting related purchases.
There are regular client meetings, and you can't afford to skip them. Property managers waste valuable time following up on phone calls without a system to monitor them in real-time.
A CRM for eCommerce stitches the scattered data together and gives sales and marketing teams a single view of their leads.
The much-needed insights help to target the right leads. These valuable insights will allow intelligent decision-making, enhance customer retention, and increase B2B and B2C customer revenue.
Frequently Asked Questions
What is Ecommerce CRM?
eCommerce CRM is engineered to provide the eCommerce stores with mobility and allow businesses to help with an enhanced level of customer support. Further, these CRMs are designed to help eCommerce businesses with various levels of customer management and analyze useful data from their purchase behavior and existing analytics.
What type of CRM technique is best for Ecommerce companies?
There is not one but many types of CRM techniques that are good for eCommerce companies. You can try out for yourself to see what suits you best: 1) Reordering your customer base 2) Omnichannel marketing 3) Targeted commission technique 4) Providing additional discounts 5) Adding customer wallets for loyalty and bonus
Does Shopify have a CRM?
Yes, Shopify does have a CRM (Customer Relationship Management) tool. Users of Shopify can either integrate their eCommerce stores with the CRM provided by the platform or make use of the varied list of CRM tools that Shopify provides them at the app store. All of the CRM tools that are listed in the app store are designed to allow businesses to make the most of their customer experiences. These also enable users to design varied workflows to provide them with increased sales and conversions, based on the analytics and shopping patterns.
How is Ecommerce CRM useful for a company?
CRM is useful for companies of all types, and in ways more than one. Listed below are some ways in which CRM is useful for a company. 1) Boosting customer satisfaction 2) Improving customer retention 3) Optimizing marketing efforts 4) Improving insights for better campaign management and creation
What are the key advantages of Ecommerce CRM?
Take a look at some key advantages of CRM for eCommerce. 1) Enhanced marketing & conversions 2) Improved sales & team performance 3) Improved customer experience and retention 4) Better planning of resources 5) Improved inventory management
What analytical tools are used in Ecommerce CRM?
Analytical CRM tools play an important role in an Ecommerce business. It looks at past sales trends, as well as your current leads and opportunities, and many others to make the future business decision easy.





"We integrated Auro CRM with all our Magento stores and our Odoo ERP platform. Customized sales automation and quote to cart workflows helped us increase our opportunity conversion rate by 42%. "
– Mr. Kevin Clor, CIO, Tent and Table
Ecommerce + Auro CRM = Better Results