Your open-source CRM is the crossroad for all your interactions with probable prospects. It incorporates data that shows how your business is doing now and ways to expand it. However, you will also need campaigns, phone calls, and social interaction to bolster your business roots.
If you are a business owner and want to know how CRM helps businesses to grow exponentially, stick to this piece.
What Is CRM?
CRM stands for 'Customer Relationship Management'. It applies to all tools, techniques, and technology employed by businesses to acquire, assemble, and retain consumers.
A CRM software assures smooth interactive sessions with clients in order to elevate sales and productivity. The software collects data from various applications and channels. It has all the important data including personal details, purchase records, and consumers' marketing behavior. 
CRM software enables businesses to strengthen their enterprise relationships with prospects, employees, and suppliers. 
Why Is CRM Vital for Business Growth?
Any organization irrespective of its size, shape, or goal can benefit from CRM software. From sales to customer service to recruitment, CRM software effectively manages external connections.
Here are the benefits of CRM
Classifying customer details in a centralized manner

Documenting service issues

Recognizing sales shots

Efficiently manages marketing campaigns
As CRM makes data access easy and susceptible, it also collaborates on various processes and elevates productivity. CRM is suitable for both large enterprises and small enterprises.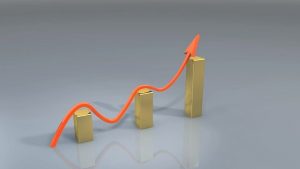 How Does CRM Work?
CRM solutions incorporate functions that enable users to map customer interactions through different channels. These channels comprise voice calls, email, and contact forms. 
This software empowers marketing teams with a set of tools to regulate the marketing and sales funnel. It deals with lead credentials, forecasting, deal closure, and opportunity management. CRM software allows customer care teams to oversee customer inquiries and automate operations.
CRM is a power-packed mapping tool that documents various customer interactions online. Plus, it also automates routine tasks and delivers tools to track the company's productivity and performance. 
This software reminds you to finish work before the deadline. You can also use it to operate pre-scheduled activities such as sending emails, and voice calls. Every action is documented by CRM software to make the best action plan to seal the deal.
Some CRM software also offers analytics skills, enabling the user to trace the efficiency of marketing strategies and leads.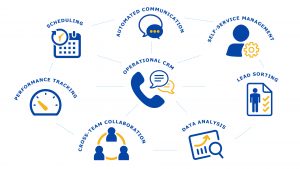 6 Reasons to Choose CRM Software for Your Enterprise?
CRM software helps businesses to get a 360-degree view of probable consumers. It can be used to make attractive offers and discounts as per clients' past behavior. Let's take a look at how you can use CRM to boost customer experience.
The key to great customer experience lies in continual and critical communication. Every contact with consumers determines whether they are coming back or not. You need to be prepared every time otherwise you will lose serious deals.  
A steady flow of communication is vital and CRM software can be of great help here. Most of the companies use this software as a customer reverence enhancement tool. 
How to make sure your buyers don't turn to other enterprises?
The solution relies on continual communication. All you need to do is to create channels for interacting.
CRM software includes a wide range of data about your buyers and how often they communicate with your enterprise. It incorporates former activities, dialogues, and purchases. 
You can use the data to keep your consumers up to date with the company's offers, news, sales drive, and other initiatives. This software also enables businesses to segment and target the right audience. You can send customized messages to your clients for better communication.
Giving Attention to Consumer Needs
In today's world, people are constantly evolving and sharing ideas about services or products via multiple communication channels such as Facebook, Instagram, and more. So hearing what people have to say about your service or product is vital. 
You can do this by sending out survey forms for better performance analysis. Send the form through email marketing and invite them to attend the questionnaire. Tell them to evaluate your company's product and how you can improve your customer service and product.
This way you can show that your company cares about user experience and can do things to better the services.
Also Read: CRM 101: What is CRM and How it can Benefit Your Business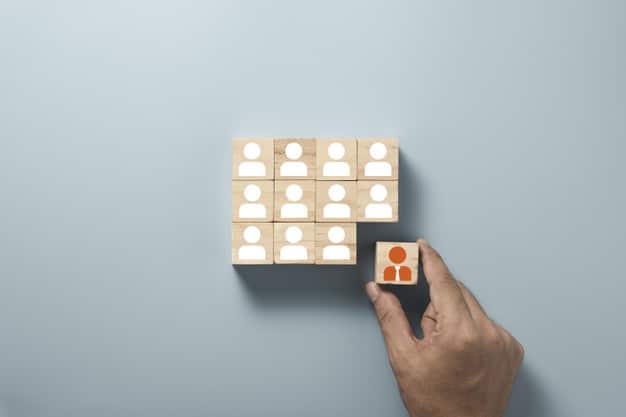 Build Personal Relationships
As CRM stands for customer relationship, building personal relations with consumers is of utmost importance. By using relationship marketing you can create a strong bond with your customer. 
Consumers can reach your company through various channels like websites, email, social media platforms, and voice calls. Probable prospects can also contact you via various branches such as marketing, sales, and customer care service.
Open source CRM documents all the interactions over time, regardless of which department is involved. With this, you get access to data that is required to make marketing strategies for targeting the right audience. 
You can use the data to give a unique customer experience, including addressing them by their name and knowing the reason behind their call. This will make consumers more inclined to your service and products.
Deliver According to Consumers Preferences
To win over customers' hearts and finances, deliver products that they need. This is the easiest way to boost customer relationships.
CRM software knows everything about your client and can inform you about their needs and desires. The software keeps the information safe and accessible for future endeavors, along with providing information about customers like their dislikes, purchased products, and more. 
In simple words, CRM documents past interactions with a consumer and helps you offer customers what they really want. CRM enables the user to sign up got updates and the latest news.
Empowering Customer Support
Great customer experience includes 24*7 customer assistance and support. Your consumers may require customer service at any time, so efficient customer support is vital to keep customers loyal and reliable.
Nowadays people prefer communicating through online portals. Most of the consumer resort to online channels for posting complaints or feedback. 
CRM helps you to assure that no customer inquiry is missed, as every request is automatically logged in a central hub that can be accessed online. Once a consumer sends feedback, you can create an automated email and set up the system. The customer will receive your acknowledgment email within few minutes. 
Customers need immediate response and cannot bear delay in this fast-moving world. So, if your customer support is sluggish and takes time to respond, you are missing out on loyal customers. 
A study showed that around 62% of companies don't respond to customer support emails. However, the standard response time is more than 12 hours.  
You can even use templates for responding faster. Consumers need an instant reply as they have a lot of options to choose from. So, make sure the visitors to your website don't veer around other websites.
Conclusion
Businesses need a plethora of tools to expand and elevate sales. Probable prospects might reach you through the website, email, or in-person. So, you have to keep your CRM software game up. Make sure data from other applications should stream seamlessly to ensure noteworthy action. 
Open source CRM helps you to personalize your communication process and offer relevant offers and content to the audiences.