Take Retail Business To New Heights with Retail CRM Software
Retail CRM Software Features
Personalized Shopping Experience
A retail store allows customers to physically see and feel products. Services like personal shopping assistance and instant gratification of purchasing are added perks. But we live in a growing online community where shoppers like to search your website before they come to your store to make their purchases. Retail businesses need to learn what their consumers are doing online. Retail CRM tackles these problems and provides important and deeper perspectives on customer behavior in CRM tool.
Identifying Loyal Customers
Loyal customers undoubtedly spend more than new ones. Nearly every retailer has a loyalty or reward program which encourages brand loyalty and brand awareness. Then again, retailers are struggling to distinguish loyal customers from the rest, because they don't have a record or the resources they need. Auro CRM makes it easy to recognize and even reward your most loyal customers so that you can improve the way you serve them. The Retail CRM helps you to concentrate your selling efforts on consumers who are more likely to buy.
Omnichannel View of Customers
You get a 360-degree omnichannel view of each customer so you can provide personalized service, establish customer loyalty, and gain a competitive advantage with your brand. Get full insight into all the purchases and interactions made online, in-store, and on-call center with retail CRM software. Create loyalty for consumers by targeting the right customer with the right product at the right time. Develop rich customer profiles based on habits and experiences that sales associates, marketing, and service workers can access.
Centralized Order Management
Meet customer expectations of purchasing, delivering, and returning anywhere while optimizing productivity. The centralized order management gives a single view of inventory across all the channels and the supply chain. Order Management in Retail CRM offers the ability to meet and surpass rising customer expectations for omnichannel fulfillment while improving productivity and inventory management. Reduce over-inventories, catch lost sales, and develop the most profitable products for your company.
Business Intelligence and Analytics
Auro CRM helps you to monitor your entire retail business with key metrics so that you can make accurate, fact-based decisions with the analysis of the dashboard and retail reporting. All data can be interpreted as key performance indicators (KPIs), graphical snapshots of results, trend maps, and KPI scorecards in real-time. You can trust a single version of the truth with all data residing in a single source, across all networks. Make quick decisions with a role-based retail CRM dashboard about channels, inventory, suppliers, and customers.
Financial Management
Streamline financial processes and planning, and enhance insight into the financial side of your retail business. Retail CRM comes with a fully integrated financial management system that enables you to improve organizational efficiency and grow the business. Use real-time financials and accounting support core functions such as general ledger, receivables, accounts payable and fixed assets. Easy accounting allows strong compliance management between retailers, vendors, and suppliers. Improve business performance, improve financial productivity, and reduce back-office costs using a single integrated solution.
Why Choose Auro Retail CRM Software?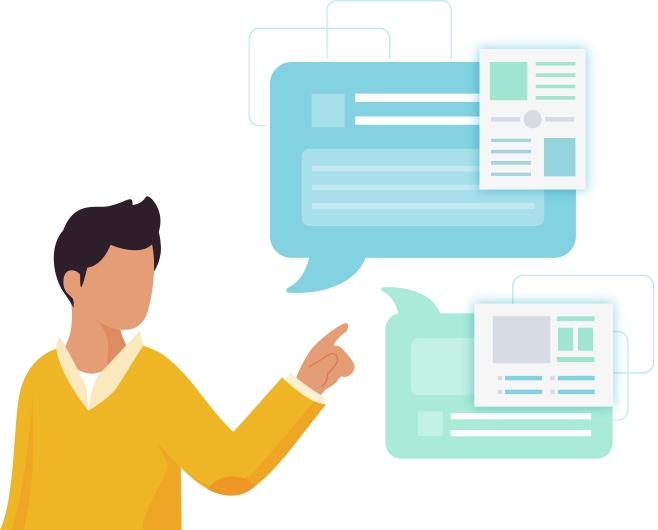 360-degree Customer View
Get insightful, actionable insights into customer preferences and behavior, and create customized experiences with Retail CRM's 360-degree customer view.
Completely Customizable
It is a Retail CRM that fits within the scale and size of your business effortlessly. The simple user interface can be customized to your retail business' needs.
Seamless Integration
Work with your favorite apps and tools with Retail CRM. You can integrate with the in-built suite or third-party extensions to improve business.
In-Built Analytics and Reporting
Get a complete overview of your sales, returns, and inventory costs with in-depth analytics and reporting to measure performance and evaluate statistics in the CRM dashboard.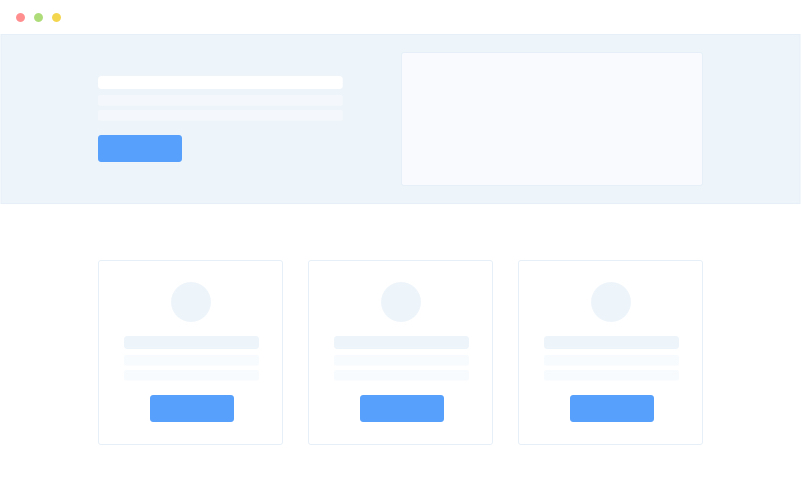 Retail CRM Software Highlights
Target Right Customers
Never forget to alert your customers using Retail CRM when there is a special deal. Build tailored campaigns in your mailing list for important customers. Base your decisions on customer preferences. Increase your cross-selling chances by finding the right audience for your product.
Leverage Multichannel Retailing
Increase your sales efforts with multichannel CRM, which provides the integration of SMS, Whatsapp, telephony, live chat, and social media. Understand the choices made by your customers – know what sells best and what doesn't, so that you can properly stock your inventory.
Bring Customers, Vendors, and Suppliers Together
Do more than simply managing records. The Retail CRM portals allow you to create an online catalog of your products and services. You can export it to your customers and allow them to view your inventory directly to make purchases.
Real-time Reports
You can monitor just what you can measure with retail CRM software. With advanced performance management tools such as reporting, analytics, strategic management, revenue forecasting, and gamification, Auro CRM has everything you need to keep the performance of your team at its best, and insights to make smarter business decisions.
Capture Customer Trends From Social Media
By understanding what your customers want, you end up meeting their needs in a better way. Get a look at what your customers post on social media, find out the latest trends, and up your social media game – all from Retail CRM.
Post-Purchase Engagement
Provide excellent customer support by combining the CRM with common help-desk applications. Increase your prospects for cross-selling and gain repeat customers with an integrated network by using retail CRM for your company's success.
Additional Benefits of Using Retail CRM Software
Customer Targeting
If there's a special deal, never miss out on notifying your customers. Based on a set of criteria, such as prior interaction, geography, and buying history, create tailored campaigns for strategically relevant customers in your mailing list. Often, defining the correct audience for your items improves the chances of cross-selling.
Bring all Stakeholders Together
Do more than just the management of records. Retail CRM portals allow you to create an online catalog of your goods and services, export them to your customers, and enable them to directly access your inventory to make purchases.
Boost Collaboration and Speed
Enable cross-functional collaboration with in-house communication and to improve knowledge management, speed up decision-making, and special approvals. Enable teams to do more on a single, cohesive platform at any time, anywhere across devices that offer deeper insights and real-time reports & dashboards for faster decision-making.
Omnichannel Selling
With a CRM for the retail industry that offers SMS, Whatsapp, telephone, live chat, and social media integrations, you can improve your sales efforts. Understand the preferences of your clients, know what's the best selling, and what's not, so you can properly stock your inventory.
Real-time Reports and Insights
You can only manage what you can measure. AuroCRM has everything you need to keep the success of your team at its best, and to provide the knowledge to make better business decisions, with advanced performance management features such as monitoring, analytics, territorial management, revenue forecasting.
Identify Loyal Customers
AuroCRM makes it easy to recognize your most valuable customers, so you can optimize the way you market them and even reward them. The CRM helps you to concentrate your promotional efforts on consumers who are more likely to buy so that you can give them access to exclusive deals and enhance your brand experience.
Frequently Asked Questions
What is Retail CRM?
CRM (Customer Relationship Management) in the retail sector is all the functionalities that help secure and manage customer grievances and allow businesses to look after improved customer management.
What is the best CRM Software for Retail Business?
Today, the market is flooded with CRM software that is available for retail businesses. However, not every one of them provides the businesses all the functionalities that are essential for the successful operations of a business. We suggest you try out the services of Auro CRM to help your retail business reach new heights, without having to worry about the hindrances at work.
What Software is Used in Retail Stores?
Considering the fact that there is a wide variety of business models today, every business contains elements of eCommerce in their model. Listed below are some of the common software that you will find in almost every retail store: 1) Payment Processing Software 2) Retail ERP Systems 3) Inventory Management Software 4) Retail Management Software 5) Point of Sale (POS) Software
What is the Role of CRM in Retail?
CRM software plays a significant role in automating the customer experience for any given business. When you introduce your business to CRM, you open avenues for managing customer details without having to undergo the troubles of collaborating manually in the process. CRM helps your business grow by providing you with actionable insights and the live tracking of your customers, adding to the satisfaction of the business and its services.
How Can I Improve My Retail CRM?
There is no such definite guide to improve your retail CRM. However, you can follow these tips: 1) Segment Customers to Improve Marketing ROI 2) Prevent Leads from Leaving the Sales Funnel 3) Identify and Upsell Your Most Profitable Customers 4) Spot Weak Links with Customer Feedback 5) Improve In-Store Customer Experiences (CX) 6) Improve Productivity with Automation 7) Unify Customer Support Across All Channels
How CRM Increase Sales in a Luxury Retail Store?
Marketing is the key to improving your sales in a luxury retail store. When you channel your products and market them in an exclusive way, improved sales are the end results that follow.
What is CRM in Retailing?
CRM is a crafted software that strategizes the ways a business works. Further, it helps businesses to improve their customer interaction and response rates. As far as we know, aren't customers the driving force of retailer companies?
How Does CRM Benefit the Retail Industry?
CRM benefits the retail industries in many ways. Listed below are some most relevant advantages that are added to the retail industry of any given shape or size: 1) Happy and satisfied customer 2) Improved brand loyalty and goodwill 3) Enhanced business operations 4) Cost-effective manner of marketing 5) With improved insights, generating successful marketing campaigns becomes easier 6) Improved rates of customer retention 7) Encourage upselling and return customers





"AuroCRM is used by 25 people of sales team for their daily activities, and its automation and quote to cart functionality helped us to increase conversion rate of opportunity by 42%. It integrated with our multiple Magento store and Odoo ERP as well for better execution."
– Mr. Kevin Clor, CIO, Tent and Table
Feature-packed Retail CRM Software