Tracking the productivity of employees and improving it is one of the major challenges corporates face in challenging environments.
But, the above features require customization to suit your business requirements. Open-source CRM solutions like Auro CRM come into the picture when you require such tailored modules. The problem with proprietary CRM solutions is that you need to wait for their next software release to get a particular feature.
In this blog, I will highlight four important features that can be integrated into an open-source CRM timesheet solution. So let's get started!
1. Automated Entry of Timesheets
Filling timesheets and project management tools are considered to be a tedious task by employees. On the other hand, HR personnel struggle to compile the massive volumes of data generated by such tools.
Automation is key if you want to reduce the manual workload of your HR Department. If the entries are automated, then they can focus on improving employer-employee relationships and build a competitive work environment.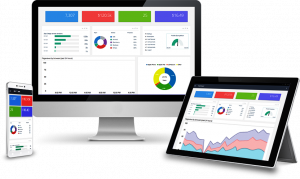 2. Integration with Client Database
Finding customer data when it is required the most is a problem that most sales representatives face on a daily basis. When the database backend is synchronized with the CRM system in real-time, the job becomes easy for the team. The 360-degree customer view helps in retrieving all communications, contracts, documents, and promotions associated with a specific client in a seamless manner.
So how does this benefit the employees? Once the client data is synchronized with the timesheets, it becomes easy to record the project-related tasks on a daily basis. These reports can then be compiled automatically by the CRM system and billed accordingly.
But wait! There are instances where you might find duplicate/redundant data in the database. This can pose a problem for your firm's sales and marketing professionals. Here are three ways in which you can prevent this from happening.
Implement role-based security in the system and set access levels for different users. Auro CRM can create a hierarchy and set different data security rules. As a user, you can leverage, edit or restrict access to reports, data views and other features of the CRM based on your company's hierarchy.

Eliminate duplicate entries with Artificial Intelligence.
Maintain uniformity in data entry by following a standard style sheet.
 3. Mobile Access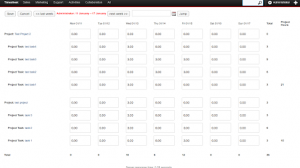 In 2008, research done by Forrester Research found that 50% of Enterprises and more than 40% of SMBs were rolling out or using smartphone applications for workforce automation. And at the end of 2012, Forbes reported that there were 110 CRM applications in the Apple App Store and 47 in the Android App Store.
So why has the trend of mobile CRM applications gained popularity in the corporate world?
Modern workplaces are offering their employees the flexibility to work from remote locations. The concept of BYOD (Bring Your Own Device) is picking up pace as well.
If a CRM timesheet solution has a mobile version, employees and team leaders can get a complete overview of the ongoing projects on their smartphones. The work can also be re-allocated to other resources, if needed, with a few taps in the mobile app.
It is a win-win situation for both, the employee as well as his organization.
Also Read: CRM 101: What is CRM and How it can Benefit Your Business
4. Cross-Functional Management of Different Departments
The internal capabilities and processes of an organization determine the path of its long-term success. Such factors need to be linked together by adopting a cross-functional approach.
In a research conducted by an expert panel of managers with experience in the IT and CRM industry, Payne and Frow (2005) have identified five cross-functional processes of CRM: strategy development, value creation, multi-channel integration process, information management and performance assessment. A good timesheet solution will take into consideration each of these factors and interlink them to achieve the desired outcome.
So we can say that the applications of CRM software are not just limited to the sales and marketing professionals. Other departments like HR, Accounts, Business Development, etc. can avail the benefits too.
Every department can view the progress of its tasks in real-time and communicate the actual working hours to the HR personnel. This will help them to process the payrolls of employees faster and with greater accuracy.
Summing it up
A good CRM timesheet solution is one that takes into account the key problem areas of a multi-functional organization. Ultimately, the solution should be adapted to the business workflow of your organization. So keep in mind the good qualities of such solutions before you pick one of them. Good luck!