What makes your business to the next level? If you don't think the answer is your "customers", you are probably headed down the wrong path. It is essential to manage a strong relationship with your customers to maintain and continue the growth of your business.
There are many ways for a business to foster improved relationships with its customers. But, perhaps the most critical factor revolves around the identification and acknowledgment of your business's various requirements.
In what now we can almost consider being pre-historic times, the management of such a process involved a lot of paperwork consisting of pertinent user information. But, now the entire process of streamlining your business requirements and customer journeys can be managed with the help of CRM software.
However, a readymade CRM software solution might not provide you with all the solutions to your business objectives and requirements.
Here are some important reasons why your business should opt for custom-built CRM software:
Comparatively Inexpensive Than Readymade Shelf CRM (Shorten)
In most scenarios, CRM software is packaged into SaaS solutions and can be purchased with a yearly or monthly subscription. The final pricing might vary depending on the number of users in your business. The big drawback of opting for this option is that such CRM software packages are built for everyone.
Therefore, even if you don't currently require seven of the ten solutions offered as part of the package, you will have to pay for all of them. As your business continues to grow, the large-scale payment for unrequired features would be nothing short of wasting funds.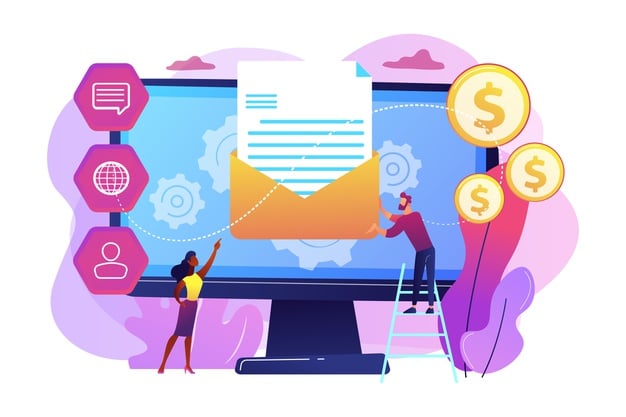 With custom-built CRM software, you have the option of choosing the features you need and only paying for those pre-selected features.
Smaller Acclimatization Period
There are high chances that your off-the-shelf CRM package might not align with your business's current workflow. This means that you will have to pay a certified professional to teach your existing as well as new staff to get accustomed to functioning with the chosen CRM package.
This is not just economically inefficient, it is also highly time-consuming. On the other hand, custom packages are built after factoring in your business's current workflow, making it easier for your staff to get used to it.
Seamless Integration 
If you opt for a readymade CRM solution, you will have to pay a further significant amount to get important CRM extensions and functionalities. You might also have to get an expert onboard to carry out the integration process for necessary applications like Gmail, Accounting apps, Microsoft Outlook, etc.
The integration process is far more straightforward and inexpensive when you choose a custom-built CRM solution.
Enhanced Automation
Most readymade CRM packages lack automation, which is a vital requirement of every business. Without automation, sales managers will have to waste a lot of man-hours organizing and entering data, which can be somewhat of a put-off for your sales team.
On the other hand, it will be possible to automate all your essential tasks with the help of a custom-built CRM solution. This will not just help you remove unwanted features, but ultimately it will also prove to be a more economically efficient option for your business.
How Important Is It To Obtain a 360 Degree Overview of Your Customers Through Your CRM Software?
As mentioned right at the start, customer loyalty should be at the core of your business strategy and for that, you should employ a comprehensive all-encompassing CRM solution for your business.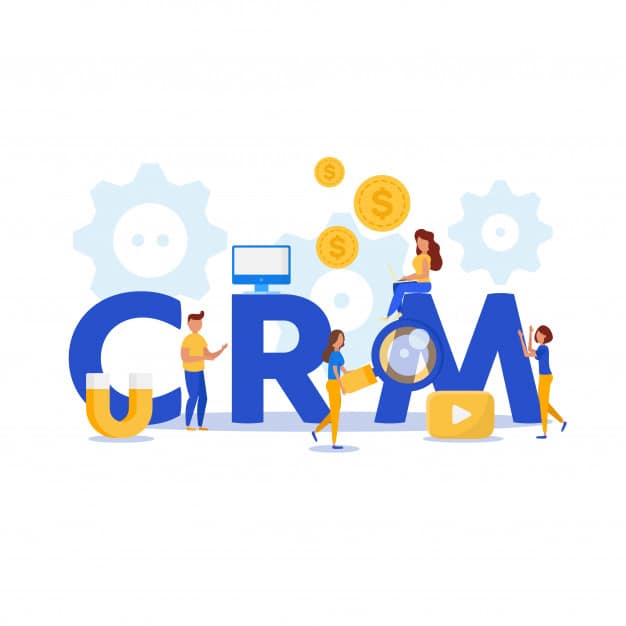 Marketers across the world have begun to realize the importance of securing a comprehensive 360-degree overview of their customers' buying patterns. It is perhaps as or more significant than developing strategies directed towards customer retention and acquisition.
As a result, marketers are now understanding the many advantages of obtaining a customer 360 view CRM, such as:
Fostering stronger customer relationships by improving each and every interaction with them

 

Accurate customer segmentation

 

Possessing the capability of developing highly targeted campaigns for each customer segment

 

Possessing the capability of providing a more proactive and personalized customer experience based on data extracted from their previous purchase habits
Benefits of Putting In Place a 360 Degree Customer Overview Process
Put simply, data acquired through the deployment of a 360-degree overview of your customers ' buying pattern will benefit you in the following ways:
It will reduce attrition costs and churn which will lead to increased marketing effectiveness and brand loyalty from your customers. 

Possessing the ability to key into your customer's requirements will give you a vital edge over your competition. By remaining connected to their requirements you give them a reason to keep coming back to your business. This will increase your odds of being able to engage with them on a meaningful level. 

Your business will be in a better position to develop customer relationships, solve issues and, cross/up-sell the right services or products offered by your business.  
Ultimately, a comprehensive 360-degree overview will arm your business with the information it requires to strengthen customer satisfaction levels.
Also Read: CRM 101: What is CRM and How it can Benefit Your Business
Possessing the capability of maintaining, updating and integrating customer data across multiple channels and departments will undoubtedly play a transformative part in improving your CRM's effectiveness.