Marketing automation and CRM are steady pillars of an organization that help manage and amplify sales and marketing activities. Studies suggest that businesses can experience 14.5% increased sales productivity with the help of marketing automation software.
Let's deep dive into it!
Defining CRM and Marketing Automation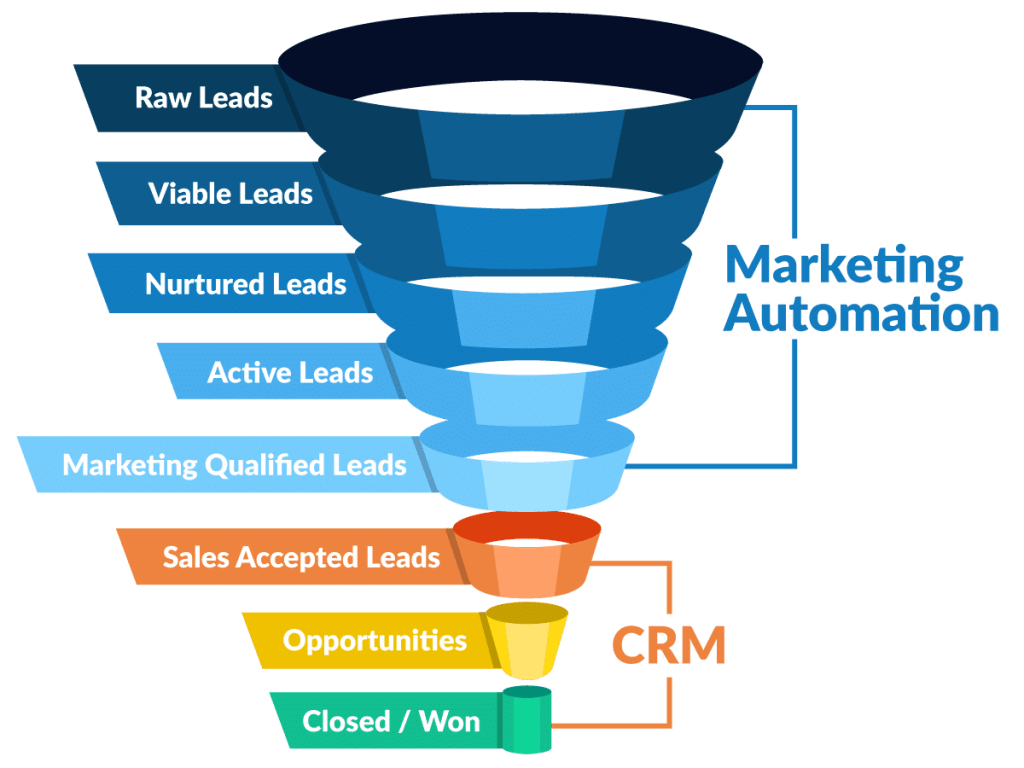 CRM is a database for all your customer activities, including leads. It is a primary destination for your sales team when they want to know anything about leads in the sales channel.
Marketing automation assists you in the initial stages of the sales channel. It helps you create lead generation, track visitor behavior and interact with them, and enable automated communication.
This automated communication includes everything from welcome emails for fresh subscribers to appointment confirmations.
Several organizations favor integrating their open source CRM software with marketing automation. Almost 75% of firms that have integrated these two systems earned higher returns within a year.
This integration exposes you to intuitive sales and marketing tools that can help trace-
Loss of leads

Quality of leads

Insights that affect buyer motivation

Unproductive internal workflow
It is essential for you to understand how these giant programs based on intelligent technologies can help your business grow.
Perks of Marketing Automation and CRM
We will look at the several advantages of Marketing Automation and CRM In the following sections:
Build Good Relations and Nurture Leads
Your marketing team has to supervise a huge part of the purchase process. A buyer goes through almost 57% of the journey before they interact with the sales team. Only 25% of buyers reveal their interest during the initial purchase process.
So your marketing team has to put constant efforts to retain the interest of the potential customers for a prolonged period.
Marketers can skip the traditional practice of scrutinizing the data on every lead; instead, they can switch to marketing automation software. The program can assist them to nurture leads and build long-lasting relationships with customers.
The software can provide answers to fundamental questions and has the potential to provide an average 451% increase in qualified leads.
More Informed Customers with Lower Costs
Effective lead nurturing can give you well-informed and educated customers. It is comparatively easier to direct an informed customer towards sales as they can convert 47% more purchases than non-nurtured leads.
Organizations that use CRM and Marketing Automation software can observe a 33% reduction in cost per lead.
Along with these perks, you can also savor increased sales productivity and reduce over 12% of unwanted marketing costs.
If you weren't experiencing increased returns already, then with reduced marketing and sales costs, you are bound to gain higher revenues.
Track Customer Browsing Activities to Gain Visibility
The more you communicate with customers, the more you understand them better. CRM and Marketing automation software possesses advanced tools that can accumulate relevant data about your audience. This data comprises the following:
The number of pages visited and time spent on it

Customers' roadmap to your website

On which page they left

Their immediate search
The same rule is applicable to emails. Different statistics can help track the interest of the visitors in a particular marketing campaign.
Sync all these details in your CRM software and guide your sales team. By doing so, you can learn about your customers' actions, interests, and pain points and communicate better.
Score Leads and Prioritize Them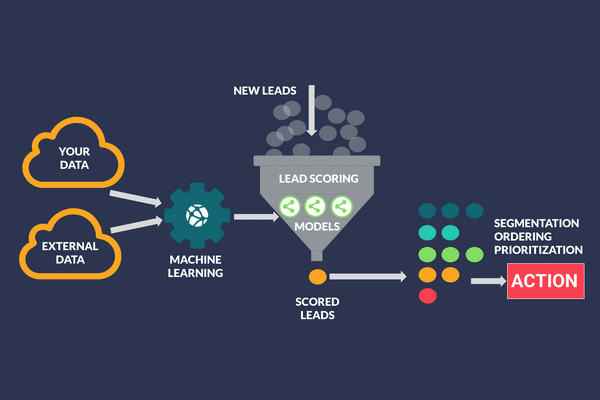 The marketing team can work on leads that have higher chances to make a purchase. Marketers with limited information fail to nurture leads and convert them into proper sales.
Marketing automation software can provide insights, scores to leads, and rank them. The system takes into account factors such as time spent on the page, online habits etc. to rank and score leads.
With these scores, you can determine the level of interest the lead has, and your team can put efforts calculatively. Integrating both CRM and Marketing automation can activate bi-directional synchronization and provide real-time updates to your team.
The marketing team can also alter strategies based on these updates.
Also Read: Different Ways a CRM Software Can Help Small Retailer
Shorter Sales Process
Most companies follow a long sales cycle, lasting a couple of months. The long cycle can make a potential lead lose interest in your product. An increased number of people in the purchase chain lengthens the process.
With more power in the hands of buyers alongside the sales teams working on multiple leads, there is a high potential for inefficiency. This inefficiency extends the sales process and reduces the sales success ratio.
Therefore you should automate the process to save time and optimize the sales process. 
Utilize Retargeting
Often, there are leads that have a low score today but can have a high probability in the future. You can engage these leads when the time is right.
It is important to recycle leads regularly and redesign the marketing activities based on them. Using Marketing automation, you can help retarget the right audience through email campaigns.
Share concise and tailored email content with your audience that can trigger them to reach out to you. CRM software can provide you recommendations about the latest customer interests and preferences. Thus, you can make the right offer and at the right time to your customers.
Recently, email marketing has turned out to be a profitable strategy with an average return of 4300%. Automated personalized emails have higher open rates and generate revenue.
Marketing CRM automation is a game-changer and promises to revolutionize businesses with cutting-edge technologies.
Want to be an early adopter and know more about marketing automation and CRM! Connect with AuroCRM specialists for the same.