Several businessmen are attached to the retail sector globally. Retailers deal with different types of services and commodities and their businesses depend on proper customer relations and the level of customers' demand. A CRM (Customer Relationship Management) is a modern technology that helps small and established retail businesses interact with the customers properly or manage all the details under one roof.
However, a proper retail CRM system can be beneficial to every small retailer in more ways. Nowadays, the global acceptance of a CRM system among retailers is shooting northwards. Moreover, due to the paradigm shift of retail business into the digital medium during this ongoing pandemic, CRMs have become a vital support system.
Take a look at the advantages that open source CRM Software brings to retail businesses.
Enabling Proper Communication
A CRM setup primarily ensures that a retailer is able to communicate with the customers in all possible ways. As a small retailer, you can easily prioritize each of your customers while dealing with them.
Generally, a retailer can face a lot of customers who they have served in the past also. In such cases, the efficient tracking feature of the CRM system allows you to track such customers and look after their concerns at the earliest.
A CRM system allows retail businesses to make exclusive profiles for each customer support executive. This helps in easy tracking and owners can check the performance of the support team anytime. Your business can gain a remarkable reputation in the regional retail market if your customers are happy.
Making Proper Customer Segmentation
The level of demand and expectations of the customers is variable, So, customer segmentation is crucial for any small retailer. A CRM tool can help a retail business owner in this field too. A comprehensive software eases your access to customer information.
Some vital aspects that you can track through the CRM are the purchase pattern and preferences of the customers. Moreover, you can also track the demographic patterns. Consider these the elementary aspects on which you can segregate customer categories.
Proper segmentation will help you understand the exact needs of both your prospects as well as existing customers, enabling you to present a customized approach. It also helps you in identifying high-priority customers. To manage their needs, you can make a separate team that will exclusively look after them.

One of the remarkable features of outstanding CRM is making the right prediction regarding the customers' necessities. This is primarily possible due to segmentation. Customized service leads to the high sustainability of the customers.
Moreover, the chances of customer loyalty increase, which is one of the crucial aims of any retail business. In case you find a customer discontinuing a purchase suddenly, you can approach him/her to know the reason behind it.
Unlike many other retailers in your area, you can put discounts on the commodities or services for a specific period. Consider this to be an effective approach to improving the customer base for a long time.
Giving Way to Targeted Branding
Targeted branding is a prominent way to acquire more profit in less time in a retail business. It is done on a particular brand or commodity over a segment of the audience who are the obvious customers.
As a retailer, you can observe more sales of the brand or commodity as many potential customers show interest. However, at times, targeted branding can fail if the potential customer lacks knowledge about the branded product or commodity. An excellent CRM software can help you make your decisions regarding targeted branding with all its data.
Viewing Performance in Every Sector
CRMs have gone through a lot of advancements in the last few years. At present, most CRM setups have an ERP (Enterprise Resource Planning) feature. This ERP setup helps all small retailers observe every aspect of the business, all under one roof.
You can track every need of all the departments of your retail business. This will minimize the chances of incurring losses due to poor management of the company. Moreover, while running a retail business, you have to make timely payments to the distributor. A CRM can help you with reminders regarding payments as well.
Also Read: 10 Best CRM Strategy In 2021
It also promotes inter-departmental communications in your retail business, which results in outstanding productions. In any situation of production imbalance, you can draw out suitable solutions early with a CRM.
Inventory management is a vital task in any business. Since a lot of the capital of a retail business runs on the product it deals with, inventory management should be given top priority.
You should utilize the CRM if you face problems with the increasing inventories or keeping a track of the stock. You can complete all the paperwork related to inventory tracking, selling, or waiving.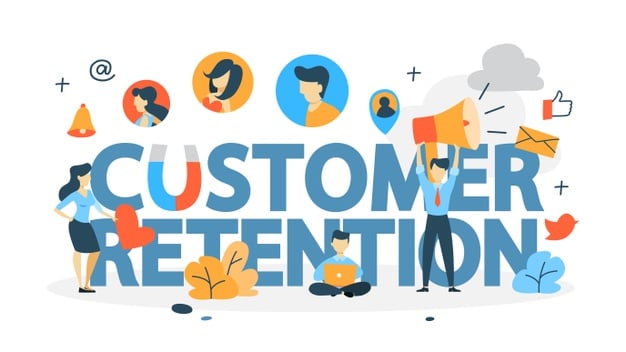 Business Planning for Future
As a small retailer businessman, you need to make the right decisions regarding the future improvements of your business. A comprehensive CRM software comes with the data visualization feature that helps retailers take future decisions for the betterment of the business.
A good CRM system will always catch every data and analytics in the form of graphs and charts. All you have to do is study the data and make suitable changes in the plans to ensure more profit. While using CRM software, always study the business data on a half-yearly basis or more frequently. Nowadays, you can do this job remotely as the CRM systems are made gadget-responsive.
Final Words
There are many software and tools providers dealing with CRM software globally and they all focus on making their offering very comprehensive. However, you have got to make the right decision of choosing the best one. You must be clear about the expansion limit of your business.
At present, technologies, like cloud computing, run with CRMs that make a way for outstanding exposure of the business. So before buying such retail software, retailers must go through the features in detail.
Moreover, you must check for the best deal and backup service plan that the provider offers. The correct CRM software can take a retail business to its peak.