We are living in a world where a rookie sales manager motivates their team to acquire new customers. But if the sales manager has been in the thick of things for some years, there will be an evident shift in focus towards customer retention. Numbers back such moves, as it is estimated that acquiring new customers includes 5 times the cost of retention of customers.
The days are long gone when customers had fewer choices. Today, they have a plethora of options to juggle with options, courtesy of the cut-throat competition that governs the current business ecosystem. If you seek advice from some of the industry experts, you will be met with lines like 'the secret sauce to successful business ventures is to retain customers rather than acquire new ones'.
So, let us see why customer retention is so important, besides the underlying competition factor. This would also bring up the importance of CRM software.
Why Should You Focus on Customer Retention?
Customer retention is a key business strategy to propel growth. The vehicle used to achieve such a form of growth is CRM data. To put it plainly, it is the process of engaging the existing customers by whatever business means necessary so that they do not switch to other service providers.
There are various ways through which businesses target retention goals. One of the notable ways which businesses employ is providing a VIP or a freemium subscription. We look into these ways in a bit more detail, as we discuss five effective ways to retain customers.
Five Effective Ways to Retain Customers
Strengthen your Customer Support System
When we say strengthening the customer support system, we essentially refer to the addition of tools in the platform to expedite the process of consumer interaction, be it for resolving queries or handling issues in real-time. It can be achieved with the inclusion of chatbots, which provide an instant reply to user messages.
However, these chatbots can be a tricky element to record consumer feedback. Here, you can add feedback form, or provide an email ID. Chatbots reduce the intermediary communication channels and save a lot of time for customers. Today, in almost all the service websites, you will find chatbots popping up to assist the customer through the online journey more on this in the later section.
Creating a Personalised Experience
Personalization is an important factor that decides the quantum of customer retention. The scale of business in turn decides the extent of personalization that can be offered. In the case of a small business, with an average user base, it is easy to curate mails on a personal tone. For instance, if you are rolling out a new feature for which Mr. John has provided a request, you can mail that specific customer about the particular feature being live.
The dynamics change in the case of large-scale businesses, since in this case, sending a personalized email is not feasible. The role of CRM software-based automated tools comes into play here. Here, you need to segment a group of users and hit the send button. The lower the number of segments, the quicker is the process of personalization.
Pre-empt Customers Moods and Preference Pattern
It is important to understand that a customer does not vanish overnight, it happens over a period of time. So, you need to be proactive in gauging the consumer's mood-based several business indicators. For instance, you can keep track of the sales history, and if you find that the numbers are varying quite frequently in a short period of time, it is imperative that you reach out to the customer.
There are various other indicators that give an insight into a consumer's preference pattern. With the data retrieved from CRM reports, you must look into the numbers for products or services which are fast rolling out. Keeping track of such numbers will allow you to assess and predict the preference pattern of the consumers.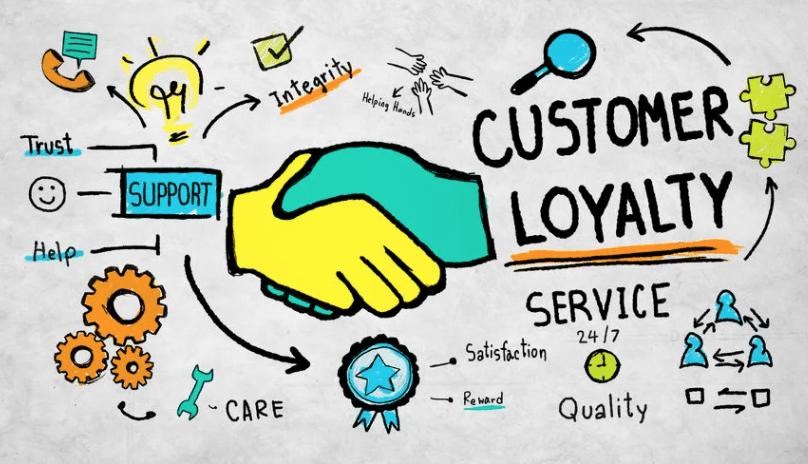 Source
Customer Journey Optimisation
Customer journey optimization is crucial for both holding on to the existing users, and gaining new users. However, here you need to focus more on retaining the existing user base. Data gathered from CRM helps to map out the entire customer journey right from the initial contact point to the final purchase.
It is also important to note that post-purchase engagement is equally important as the pre-purchase interaction. A solid balance between the two augurs well for holding the user base in a competitive environment.
At the initial point of digital contact, you must pay extra attention by designing an intuitive landing page that is easy to navigate. Design the entire website in such a fashion that the existing users navigate through important pages with just a few clicks.
Also Read: A Comprehensive Guide to Creating A Sales Funnel from Scratch
Last, but not the least, listening to social media mentions is the key to stay relevant in the fast-frenzy tweet world. Integrating your CRM software with different social media channels is important to fully utilize the user base that is already existing to be tapped into.
An ideal way to utilize social media is to create a community of existing users across social media platforms. The more proactive you are in replying to the mentions on social media, the better is the chance to stay connected to the users.
Summing Up
The goal of business when it comes to handling customers remains consistent in every situation – providing maximum user satisfaction, so that they stick no matter what. However, businesses mean to achieve the customer 360 view for optimum satisfaction changes over time, and as per the nature of the leads you are dealing with.
One other thing that remains consistent is dwelling into the CRM data for finding actionable insights that can be implemented with minimum fuss and provide maximum ROI. Everything boils down to how you use your CRM software solutions to plan and implement new customer retention strategies.