CRM systems create customer databases for companies and analyse the collected data to their come to conclusive decisions regarding their business goals. However, most firms struggle in this area after they have adopted a CRM system. According to Search Business Analytics, 41% of companies are currently struggling to tie customer data with business action.
CRM becomes a dead investment if you don't know how to use the data to your advantage.
Insights can be turned into successful business decisions if you use the four strategies that I will discuss in this article. They are –
Let's get into their details.
Personalize the Shopping Experiences
Customers are unique and have different tastes when we talk about their communication and buying habits. And they want to be treated according to their individual preferences. So personalization is essential, especially in e-commerce.
73% of consumers prefer to do business with brands that use personal information to make their shopping experiences more relevant.
Personalization can be thought of as a matchmaking game between the consumer's needs and what your website has to offer.
CRM database helps to personalize experiences because it has recorded the way you interact with your customers and not just their contact details.
You can address your customers by their names and design the entire communication system as per their liking. Additionally, you can recommend products based on their shopping history.
Learn the Secrets of Closing More Deals Rapidly
Your CRM database holds the key to closing more deals in a short span of time.
How?
The database is a step-by-step record of how you closed or missed out on any of the recent deals. Whether it was an abandoned cart or Cart to Quote, you can access all the steps.
If you find that some tactics generate a higher close rate, you can make them a part of every sales process. Likewise, if some actions have a zero impact on your prospects then remove them from your sales cycle completely.
Once you define your sales strategy, you will be aware of what clicks with
your prospects. And follow that strategy whenever you're trying to close a deal next time.
Identify Your Top Customers and Retain Them
Customers never fetch equal profits for your company and some of them might even waste your time.
On a side note, you might have heard about the Pareto principle. It says that 80% of the results come from 20% of the efforts that we put in. It is illustrated in the figure given below –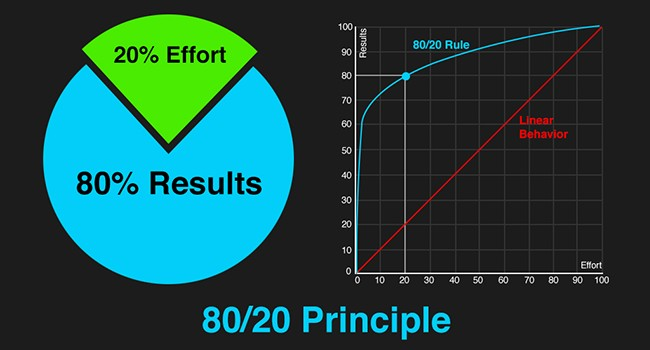 If we apply this to sales and marketing, 80% of your profits will come from 20% of your customers. They are the ones who are adding value to your brand.
Auro CRM comes loaded with advanced business intelligence (BI) tools that will give you a clear overview of customers who are worth your time. You can discover a list of hassle-free customers who bought you more revenue compared to others. Pay more attention to the popular customers and retain them to open up new business opportunities for your company.
Become a Good Upseller
Upselling is a great way to push your existing customers to buy better and more expensive products. However, you may also frustrate the existing customers if you don't upsell properly.
Upselling is a thought process rather than a sales strategy.
You need to anticipate the customer's needs and interests beforehand so that you can enhance their overall experience. CRM can take care of such anticipations very well.
In a 2015 study by Capterra, 39% of polled CRM users cited that upselling in their companies was significantly impacted by the use of CRM.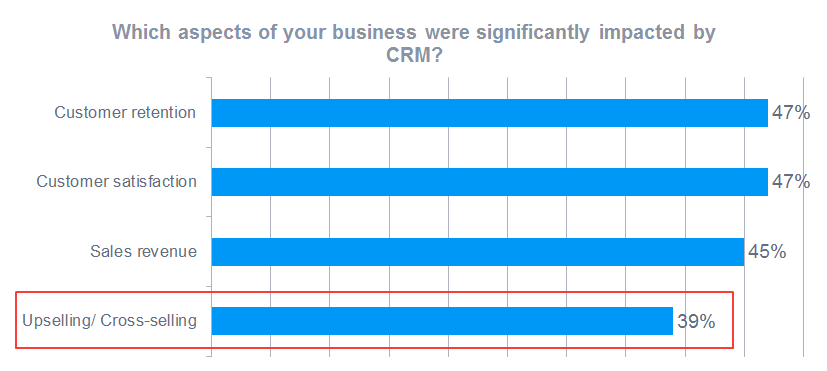 CRM helps you to be part of the customer's entire shopping journey. You can predict which product they want before they need it and thus become a good upseller.
CRM Database Drives Business Growth Indeed!
CRM database is a wealth of information that can escalate the growth of your business if used correctly. Experts at Auro CRM have built a platform that uses Artificial Intelligence to transform the customer experience. Schedule a live demo today!