The realm of E-commerce sector is an ever booming one that vouches to address every need for customers for online purchases. The e-commerce businesses offer all the solutions customers can think of buying online.
Due to the fast-paced nature of the rapidly digitizing world, there are specific adaptations every e-commerce firm needs to make. Besides, it has to ensure to adapt to the rapidly changing market and try to address the customers' as many concerns with as much convenience as possible.
The e-commerce sector began with addressing the customers' needs and wants and progressed with the changes in the market. There developed a lot of competition in the market, and the e-commerce firms took all the necessary steps to curb it. As a result, we have a few standard things that no modern e-commerce firm can ignore when trying to remain in the competition.
CRM is an integral part of the e-commerce industry. It is the base for e-commerce companies to take care of most of their business needs. It is owing to the CRM, managing the customers' queries, addressing their needs, understanding their wants and needs, and resolving them has made the e-commerce industry so prevalent.
Using a CRM is the best way to assure success for the business. The multi-utility nature of the software solution makes it the best ROI for every business across every industry in the market. However, using it effectively will only ensure success.
Here are some ways to make the best use of CRM for e-commerce.
1. Use a CRM software
One of the things every aspiring e-commerce firm needs to take into account is the number of utilities and indispensable nature of CRM in the e-commerce industry.
This point is worth sharing because not a lot of emerging e-commerce firms use a fully integrative CRM. Such firms resort to using makeshift and substandard resolutions like using multiple software tools, namely spreadsheet for compiling data and email portals for communication.
The eventual goal of these firms turns out to grab the market. However, the step-by-step working nature often proves highly deleterious as due to the lack of a highly supportive system, a lot of things will go for a toss. Hence, implementing an eCommerce CRM will ensure a significant amount of success right from the start.
2. Analyzing a factor before implementing it
Marketing is the basis of increasing customer engagement levels and to help a firm soar to new heights. Effective marketing will attract more customers, and it will help your e-commerce firm get a better conversion rate.
E-commerce businesses rely more on marketing than any other type of business. The retail CRM is optimized so that it addresses most of your business-related needs. It can help you manage all the data of the existing and past customers and the prospective ones. 
You can find the data as to what the things most customers look for are and how to better your service. Any changes you think of making to your business is something you can test before implementing them; the ability to test every possible factor using good stats and analytics will help you find out the likelihood of implementing the changes. 
Also Read: Popular eCommerce Brand Streamlines Order Management with CRM Integration
3. Strengthening the bond with your customers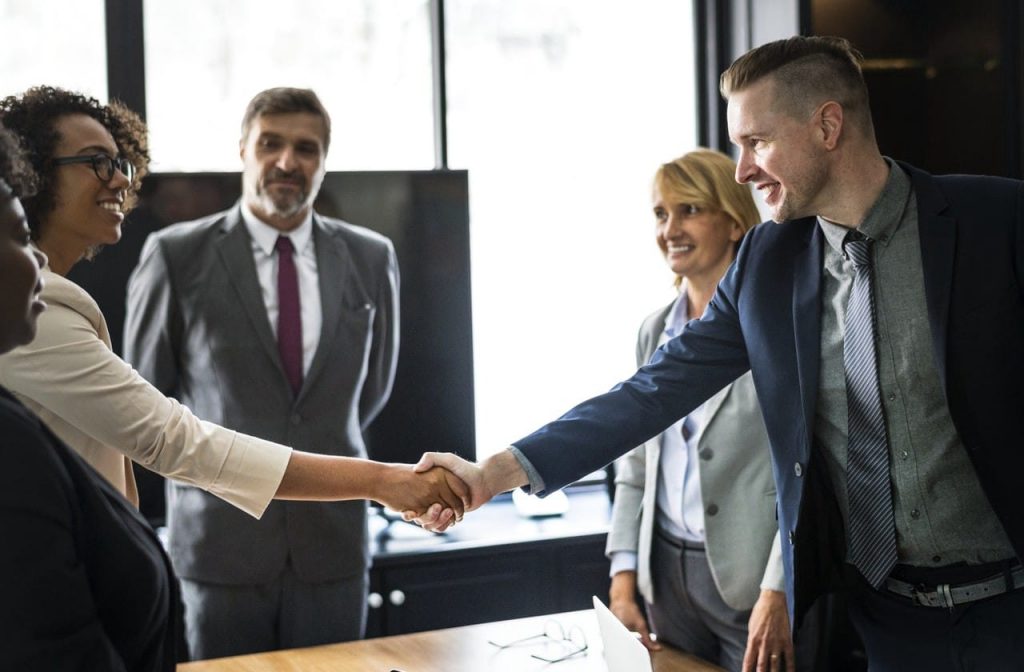 The very fact that a happy customer is likely to remain loyal for a long time has been proven to be true. Apart from giving the right product and services, good customer service is the key to having a good set of happy customers. 
To grow a business, along with focusing on getting new customers, it is essential to make the existing ones feel valued and cared for. CRM plays a very crucial role in maintaining service level excellence. Retention of customers begins with good customer service and CRM as a software solution can help you find what most of your customers want and their likes and dislikes.
It helps you find the customers' search results, purchase history, patterns of preferences, feedback, and a lot of things. This way, you can work on all of these issues and take your business to new heights.
4. Be more customer-centric
Keeping the business up in competition and making it reach the desired levels can be best achieved by looking at what your competitor is thinking and what their most likely next move could be.
There are several ways you can ensure not to remain behind in the competition. One of them is by checking the likely possibilities of implementing a new change. 
Another thing you can do is personalize your communication with each of your customers. This is not logistically possible due to the number of customers any e-commerce firm has. However, with the use of a CRM, you can use your customers' names in every email and message.
One more way you can improve customer experience is by making the self-help tools available for them, like finding details on their online account.
5. Make a one-point solution
CRM as a software program is highly effective in streamlining everything, be it for the customer or the company. On the customers' end, you can give all the options of communication at a single point; you can include chat and phone support along with the self-help options. If the customer cannot find an option, then asking them to call or chat with, you will ensure better inquiry-handling.
Another option is streamlining the process of purchase, after sales service and consolidating all the communication options in one place for the customer. You can take different things into account, namely the integration of third-party software programs and personalizing the interface.
Conclusion:
The e-commerce industry is rapidly booming and highly sought-after due to its high promising nature. Implementation of a functional CRM is the first step of taking your firm to the desired levels. CRM can also help you analyze a factor for its ability to work for your business before you can implement it. A CRM can also help you streamline all of your business needs and be more customer-friendly.