Employees play a vital role in the development of the firm. They are considered to be the asset of the company. A successful business needs an appropriate communication process not only with their clients but also with their employees.
Enterprises struggle to incorporate the right technology to run business operations seamlessly and also beat the competition. Business owners feel blessed when a single software can successfully manage multiple business operations. They can install a single software that can be easily integrated and customized based on business activities.
A good CRM software is a one-stop solution as it manages customer relationships, and streamlines sales management. This is the main reason why many companies today prefer CRM software for human resource management.
A single software helps them to save money and time. Besides, the CRM software offers more features than any other human resource management software.
CRM software is a boon to most organizations as they can easily manage their employees. CRM software is a powerful tool for your business.
Here, we have discussed the perks of CRM software with respect to the human resource department. 
Talent management
A streamlined talent sourcing program helps an organization to attract the best talent. Besides, such a process optimizes and automates the recruitment process. A good CRM software is more like the best talent management software.

 With the help of this software, the firm can have a 360-degree view of their candidates. 

A company can integrate its social media and CRM to create awareness about job openings. This integration keeps the firm updated about the number of applicants and their details.

As a business owner, you can get a real-time update about the applicants. This simplifies your talent management process and you can choose the best candidates for your firm.
Recruitment management
If you intend to accelerate the hiring process in your organization, then you need to invest in the CRM software. This software allows you to automate the entire recruitment process. 

You can easily seek the consent of the stakeholders and quickly decide for a particular candidate.

You no longer have to follow the lengthy hiring process. A single software can eliminate the hurdle of poor communication. You can save time for your team as well as the candidate.

This is not all that the software has got to offer you. The CRM software can also be customized into a niche human resource management tool. This helps you to manage data swiftly. 

This also helps to streamline the recruitment process and the usual delay in the decision-making that the firm suffers. This way, you don't lose out on any good candidate.
 Payroll management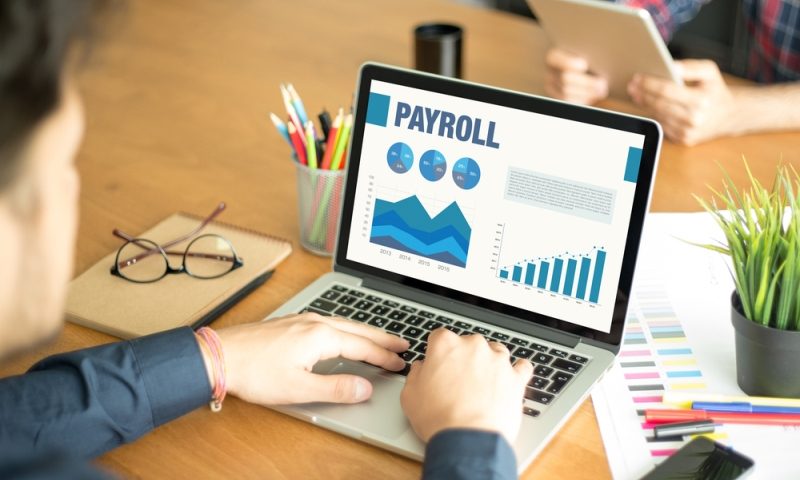 If you are in search of a single software that can manage multiple business processes, then you must install a CRM software. The best feature of good CRM software is that it allows you to work on all your payrolls seamlessly. 

You can manage leaves data, bonuses, increments, deductions, etc. and generate salary slips through one software.

You also get an option of accounting software integration in your CRM. This integration will have positive impacts on your payroll management. 

No wonder CRM is counted among the best payroll management options. The software also allows you to share data with the accounting team swiftly.
 Scoring candidates
Companies that use CRM software are aware of the lead scoring feature. A similar feature is designed for candidates. 

You can assign scores to candidates as per their skills. This way, you can shortlist the right candidate for your firm and eliminate the biased approach of selection.

You can also empower CRM with artificial intelligence. This will allow you to have smooth video-based interviews with your hiring candidates. 

You can streamline interviews from the initial stage to the final stage.
Also Read: 70% Increase in Employee Productivity and 50% Decrease in Project Coordination Overhead Made The Centralized CRM-based Timesheet Solution A Grand Success
 Employee database management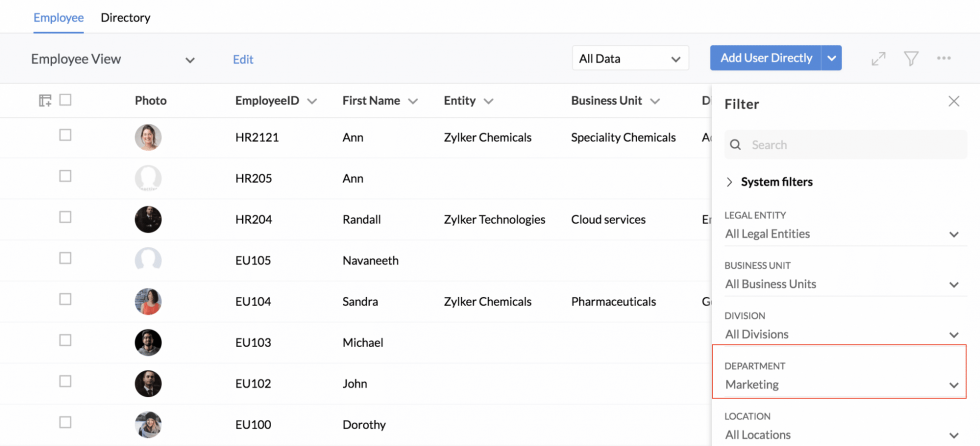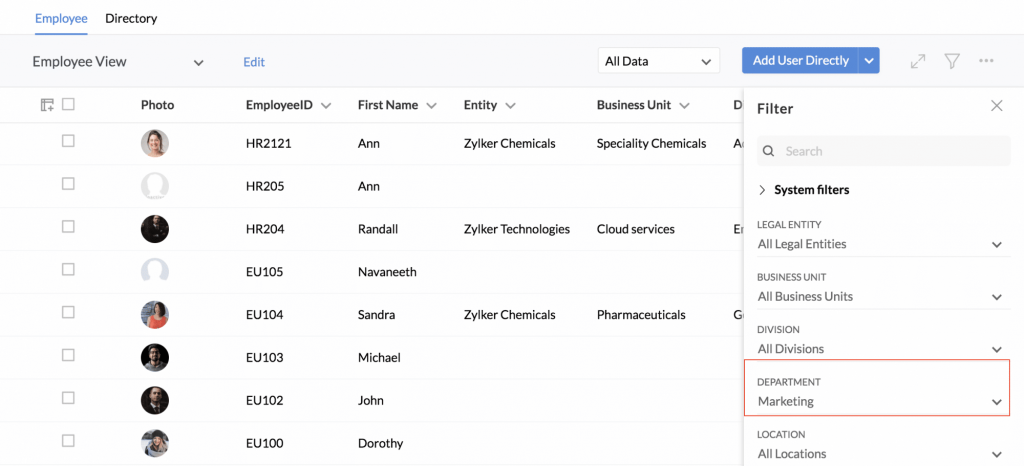 Imagine all your employee details are scattered in different software. This would be a cumbersome task for your team to acquire all the data in one place.

CRM software will help you to store all necessary employee details such as the joining date, personal information, emergency contacts, contract renewal date and emergency contact at one spot.

A lot of companies have titled the CRM software as

the best HR database management software

. The main reason for this is that CRM provides you all the necessary details of the past and current activities of the employees. 

All relevant data of the employees can be easily acquired through this software.

Most CRM software is easy to use and user intuitive. This means that you can easily update employee data whenever they leave or join your company.
Performance management
Within a single click, you can acquire all employee records. You can also get all the information about your employee's performance. 

The impact of their performance on your business and also customer experience.

The

SugarCRM certified team

can help you develop effective strategies for your HR department. CRM software is a one-stop solution for multiple business activities. 

No wonder this is the best employee management software. This software also tracks and simplifies internal as well as external communication.
 Conclusion
The simplest way to choose CRM software is to consider your business needs, the nature of your industry and the features of the software. This way, you will choose compatible CRM software for your business.
You can skimp through features of some CRM software to get a better understanding of them and then select one for your firm.