The eCommerce boom around the world is comparatively new, though the presence started almost a decade ago. It was not long ago when retail businesses operated traditionally in brick-and-mortar stores and accounts were taken care of in Excel sheets.
However, when we look at how things have evolved now, we can see the most relevant change has been around the retail sector and the way we purchase. With the integration of web portals and different online platforms, businesses have flocked to the digital arena for a more sophisticated presence to maintain their clients'/customers' trust.
eCommerce might have provided businesses with an opportunity to scale, but things wouldn't have been too good without CRM. These software tools have certainly provided the opportunity to evolve and keep seamless relations with their customers and clients while encouraging better decision-making.
A Deeper Dive on CRM
CRM is a useful tool used across businesses of every shape and size. Its core function is to manage and organize events and interactions, allowing firms to develop a personalized experience.
However, HubSpot's stats revealed, around 40% of marketers and small businesses are not aware of CRM software's benefits. Today, eCommerce is one of the most reliable means to increase sales and carries tremendous opportunities in its space. If we take a look into stats, the US amassed a total of $517.36 billions in 2018. 
Though eCommerce business models might be very new and undiscovered, there are many opportunities to boost expansion. If we look closely, not many understand the potential locked with the use of CRM, but with time and more focus on user-experience, things will get better.
So, let's have a look at the benefits of integrating your CRM tool with your eCommerce. Here are 6 tips to increase eCommerce sales using CRM software.
1. Enhance the Quality of Data Collection
It is a well-established fact that data is the catalyst that generates sales. If your data is not on point, your scope of success can be limited. Today, tracking the right kind of traffic is necessary to get the desired customer response. Data can retain customers and boost sales.
Now, you must be wondering – what is the meaning of improved data quality, right?
The answer is simple; improved data quality is nothing but including better channels to collect information on your customers' preferences. Every piece of reliable information is meaningful data. Better quality helps you be more actionable and take better business decisions.
2. Improve Your Keyword Research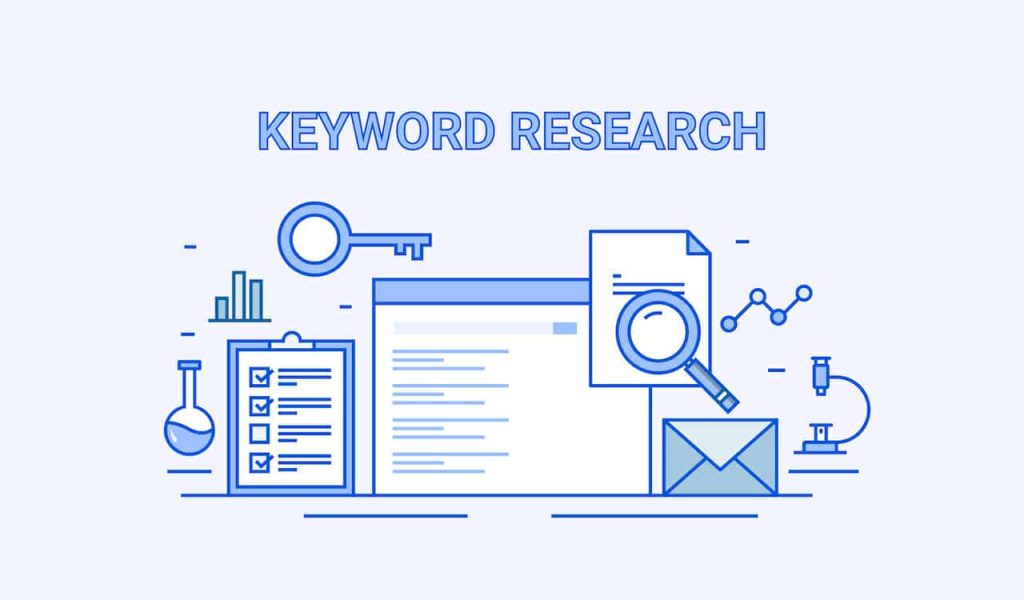 Image source: singlegrain.com
eCommerce websites revolve around keywords. So, it is essential to research for the same to bring a sales drive. Identifying relevant keywords is the essence of marketing an eCommerce store. Remember, when you search for keywords, the focus is not just on traffic but conversion.
Businesses often make the mistake of thinking that keywords equal sales. However, the case is very different in reality. Take a look at some ways to research your keywords well.
Think of your ideal buyer as a buyer persona for every product category

Record every keyword and analyze them strongly

Rely on the Google search bar to navigate the keyword list. You can also use the several tools that are available in the market.

List out all the keywords you can think of or observe
3. Personalize User Experience
Personalization is the key to improved sales. The more personalized your product is, the higher are the chances for you to track down customers. Today, every customer wants personalized service from businesses.
This is the place where you can make effective use of your CRM system and get an insight into the likes and demands of your customers. Moreover, with the help of a CRM system, you can also check the purchase history and use the same to send personalized emails related to similar items.
Besides using these demographics for sales, businesses can use them to observe their unique touchpoints. Demographics availed through CRM help businesses tap into various channels to get an insight into their interests and behavior. Once you have the desired information about your customers, tailoring your content according to customers' needs is the key to improved sales.
Also Read: Features To Look For In Your eCommerce CRM
4. Train Your Team
The effectiveness of any CRM software depends on the ability of your team. No matter how advanced your CRM is, it will remain ineffective if your employees aren't trained to work on it efficiently.
So, training your employees on the CRM software is one of the most effective measures. Ensure that you and your employees know how the software operates and allow ample opportunity for the employees to use the system.
Your prime focus should always be on the practicality of your team's usage and the features that are provided on CRM. The ideal way of running a training program is to identify quick-learners and use them further.
5. Upsell and Cross-sell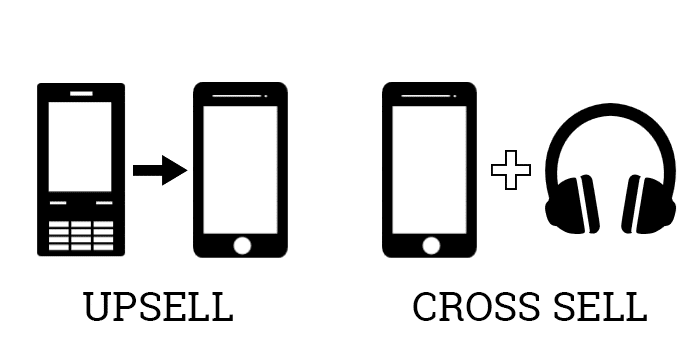 Image source: wordstream.com
Almost all eCommerce platforms revolve around the simple idea of upselling and cross-selling their products. However, when it comes to the use of techniques involved in them, customers are provided with a plethora of options to allow selecting a product and be enticed to buy one or more items.
Upselling and cross-selling are unique methods that encourage buyers to purchase products by suggesting them different options that hover around a similar category. However, it should be known that neither of these is alike, but are very unique in their approach. Upselling and cross-selling is something that in-store salesmen have been doing for ages.
6. Improve Your Collaborations
Last but not the least, collaboration is the key to push the success of a business. It is the key to run a smooth and rigid eCommerce business structure. When your employees are able to work together and in sync, you will notice improved productivity with better employee relationships.
However, when it comes to ensuring the relationship between your employees, it is not always easy and needs a push to encourage healthy relationships. Considering the recent pandemic, it is important to understand the significance of a team that works in sync. Adding more people makes a collaborative team, getting it easier for newcomers to join and work together as one unit.
Your CRM system can be the key to foster a collaborative work environment. Thanks to its ability to integrate all the systems in one, every individual employee in the company stays on the same page and works together as a brand.
Moreover, you can use the data-sharing features present over these CRMs. These can help you keep close communication with your sales team and keep them updated with the functioning around the business.
Conclusion
Yes, eCommerce is getting competitive with every passing day. However, with the right CRM tools in hand, operating at 100% efficiency is just a right step away. A CRM tool can be one of your team's most powerful additions, giving you insight into your customers' likes and preferences.
The problem isn't over once you get a CRM, the real hard work begins with implementing it within eCommerce and making sure that all the teams and departments work in sync. This makes it all the more important for you to choose a vendor that offers after-sale support. With this, you can ensure that the transition of your business from traditional to modern IT solution is smooth.